This is a sponsored conversation written by me on behalf of Scotts . The opinions and text are all mine.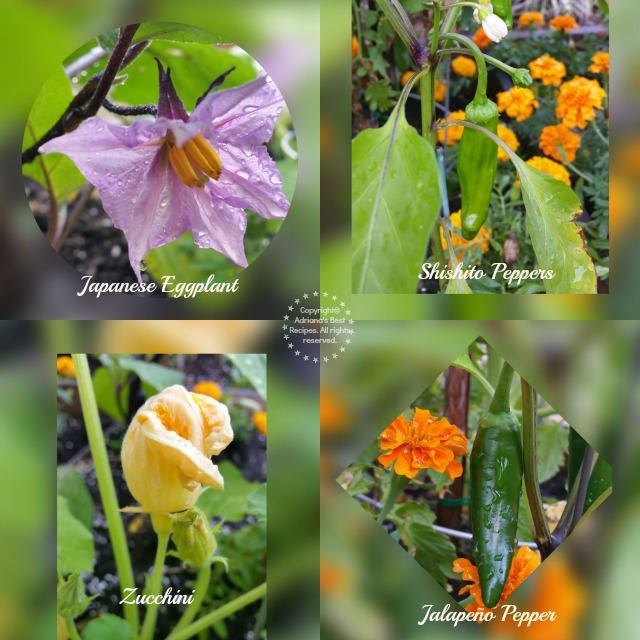 I recently planted my Mexican Vegetable Garden at home and has been a lot of fun yet I have had few experiences that I want to share with you all as well as to provide you with tips on preventing bugs on vegetable gardens that will help you save your harvest.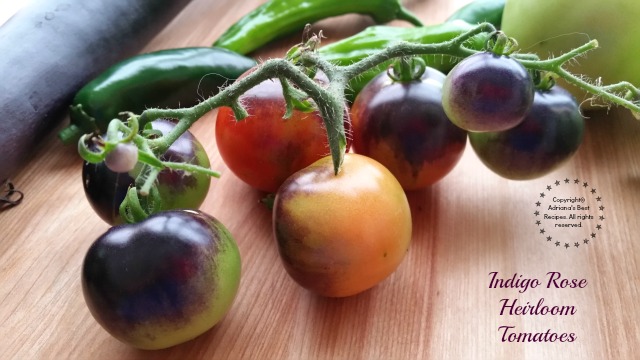 One of the easiest vegetables to grow are tomatoes I actually have in my vegetable garden several kinds that go from tomatoes homestead, yellow pear, phoenix, charge, indigo rose and roma. Some of them are even considered hierloom varities and are great for my cooking style.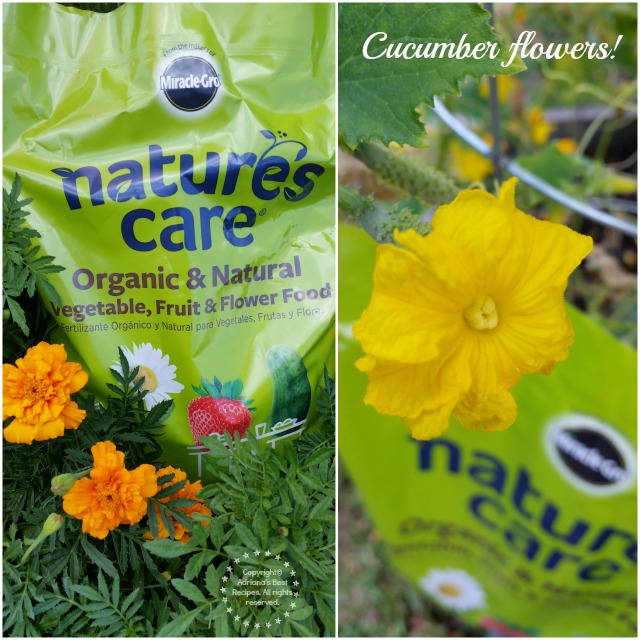 I have enjoyed watering and feeding my tomatoes and veggies with vitamins using the Nature's Care® Organic and Natural Vegetable, Fruit & Flower Food to get the perfect tomatoes and cucumbers as well as I have surrounded my tomato beds with garlic and marigolds, which both are great to keep rabbits and some insects away, yet I have encountered a problem, there are bugs that just love my tomatoes.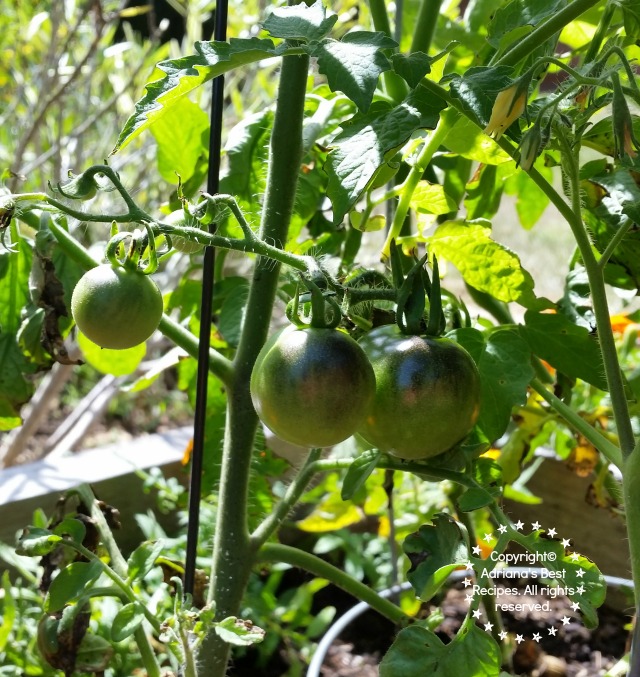 The other day I found two kinds of green bugs that were eating away one of my tomates. These creatures can really damper your day and eat all your crops. Now I know how farmers feel when dealing with issues like pests eating the vegetables at night.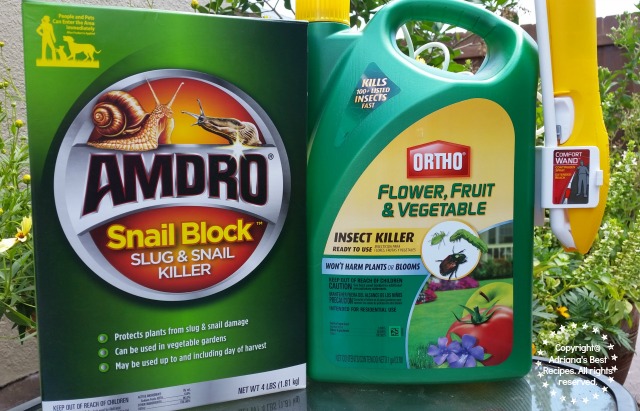 Here are few of my tips on preventing bugs on vegetable gardens so that you an your family can enjoy the fruits of your hard labor:
First identify which is the insect that is having a feast on your plants. I know I had what is called tomato fruitworms and hornworms. Both are green yet the difference is that one has little horns and the other one doesn't. I also found on my cucumbers a green stinkbug that was eating away the little cucumber flowers.
Depending on the kind of insects is the treatment that you will give to the plant. I was very happy to find that Ortho® Flower, Fruit & Vegetable Insect Killer Ready-To-Use is excellent to take care of most insects. This product is also safe since the vegetabels will be suited for human consumption and the plant and crops won't be harmed.
For those night eaters like slugs and snails, that become very common when there is a lot of rain, I have been using Ortho® Bug-Geta® Snail & Slug Killer. It is very easy to apply  to the soil and all snails and slugs are gone.
I invite you to check  Mi Jardinalidad website because they have very good information and resources to help you with solutions for pest control whithout damaging the plants and while providing you with more ideas on preventing bugs on vegetable gardens.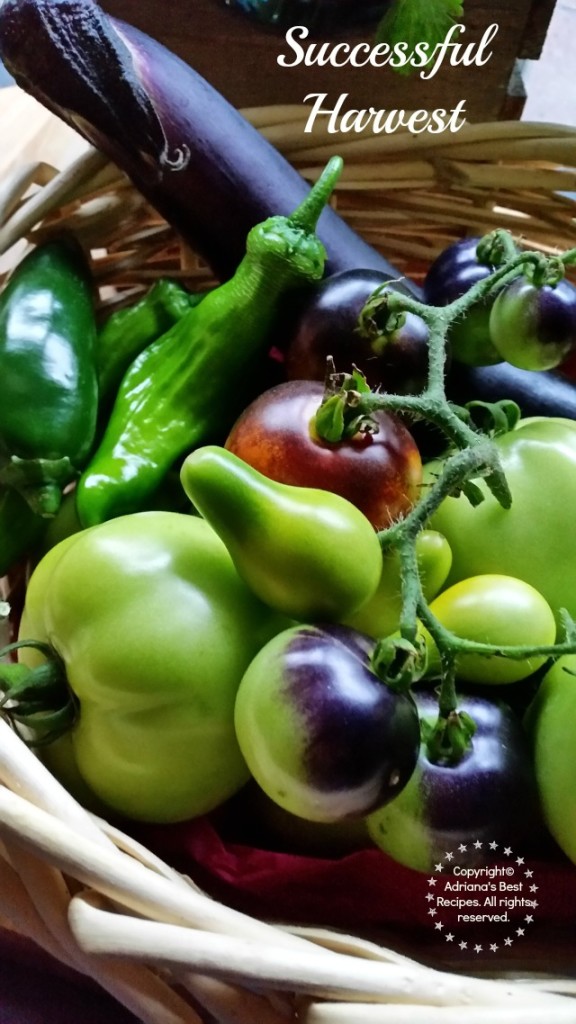 Join the converastion on social media by telling us how you express yourself using #Mijardinalidad hastag when sharing your photos and thoughts
Happy harvesting!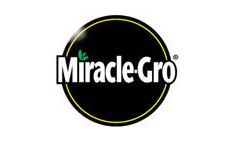 Remember to always read and follow label directions for the referenced products.
This is a sponsored conversation written by me on behalf of Scotts . The opinions and text are all mine.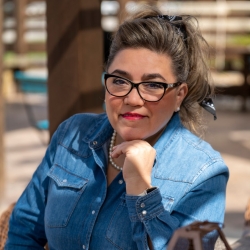 Latest posts by Chef Adriana Martin
(see all)