This post is also available in: Español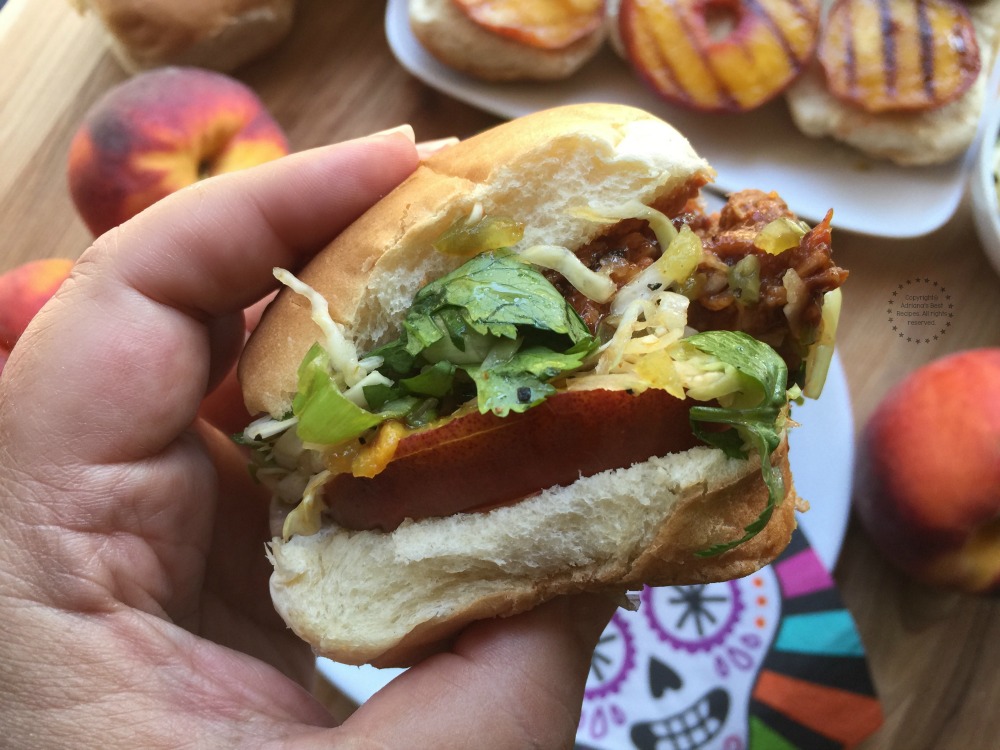 Because Tony Roma's pre-cooked high quality meats are ready in just a few minutes. Now I can bring home that slow-smoked BBQ perfection that my family and I always crave. The Tony Roma's BBQ dinners come packaged in a ready to bake tray. This is an innovative way of cooking since you can prepare the BBQ in the oven, stovetop or the microwave. With no mess and no excessive prep. For this Peach Pulled Pork Sliders I cooked the pulled pork in the microwave for less than five minutes and served on the slider buns.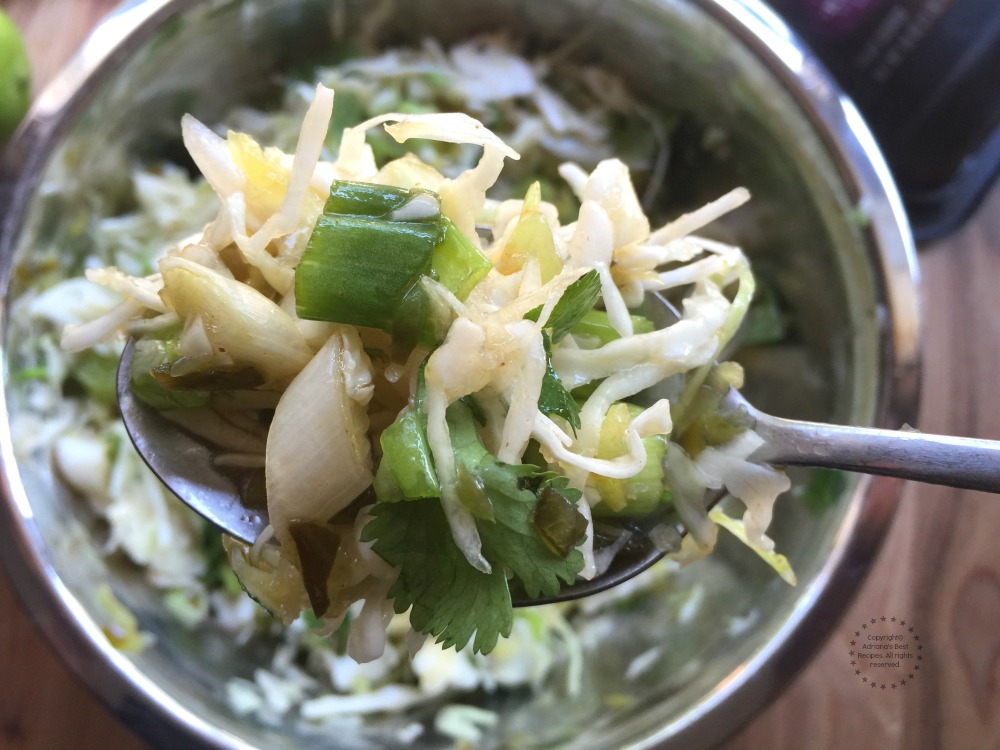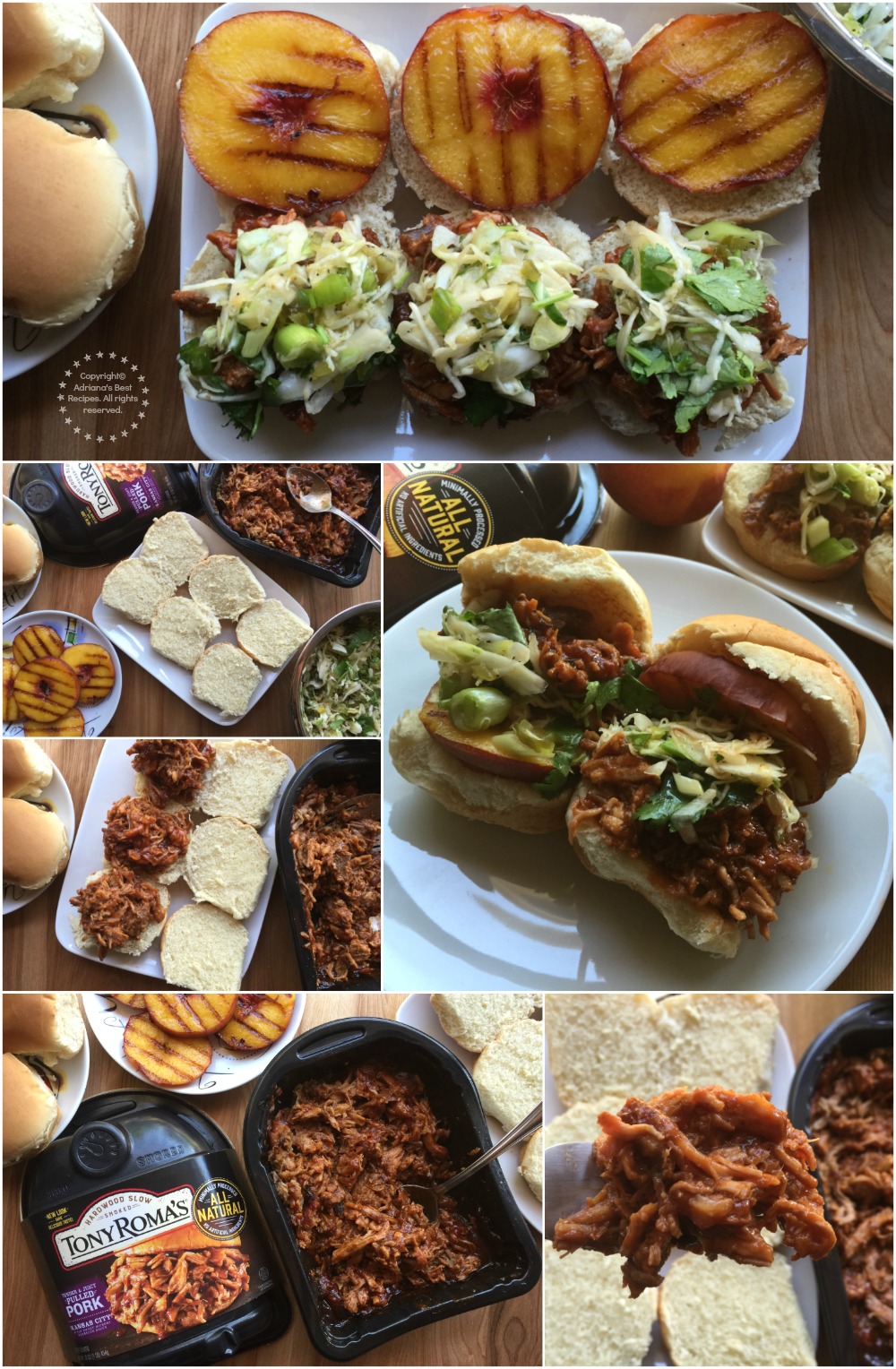 I enjoyed cooking with Tony Roma's, as I was able to incorporate my own flavors by making a chipotle citrus slaw and grilled peaches for pairing this yummy Peach Pulled Pork Sliders. Watch the video below for more details.
For the slaw I used commercial finely shredded cabbage, lime juice, olive oil, store bought pickled relish, chipotle sauce, cilantro and green onions: all easy ingredients that I had already in my fridge and pantry.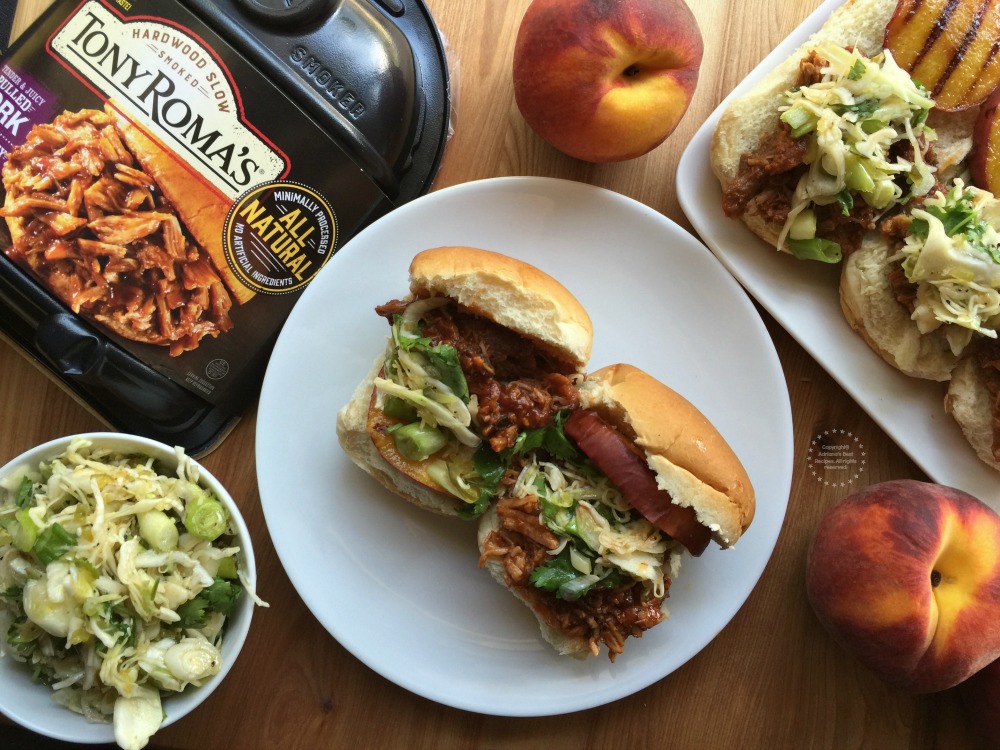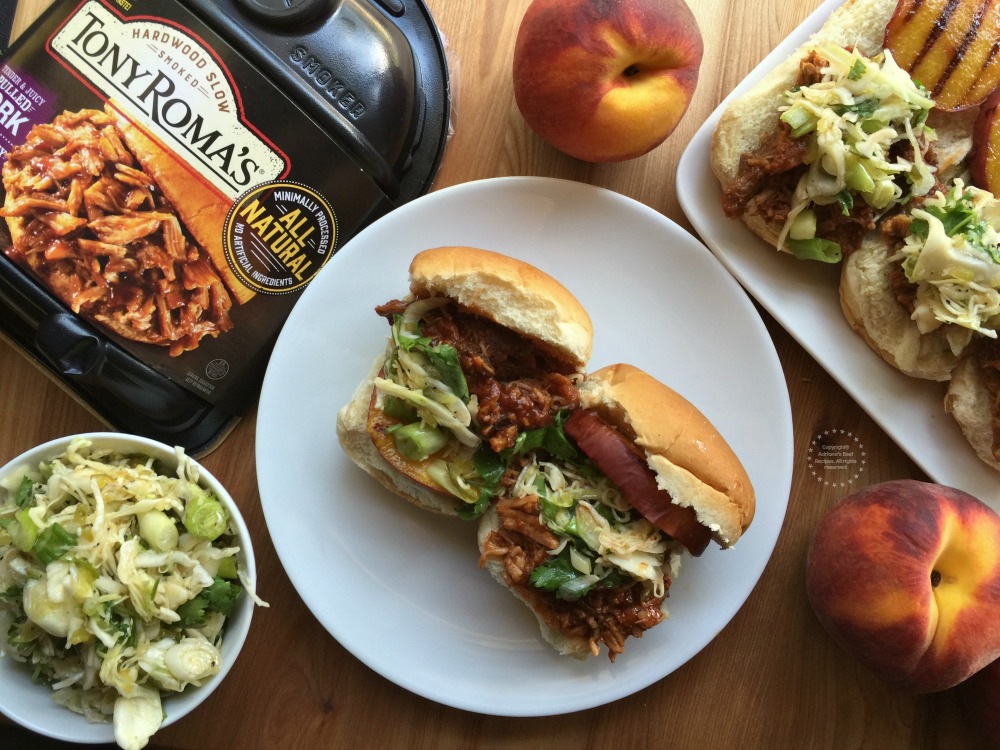 Grilling peaches is very simple. You just need to use firm fruit, cut in thick slices and grill on the stove on a skillet. The slaw and the peaches are ready in less than 10 minutes.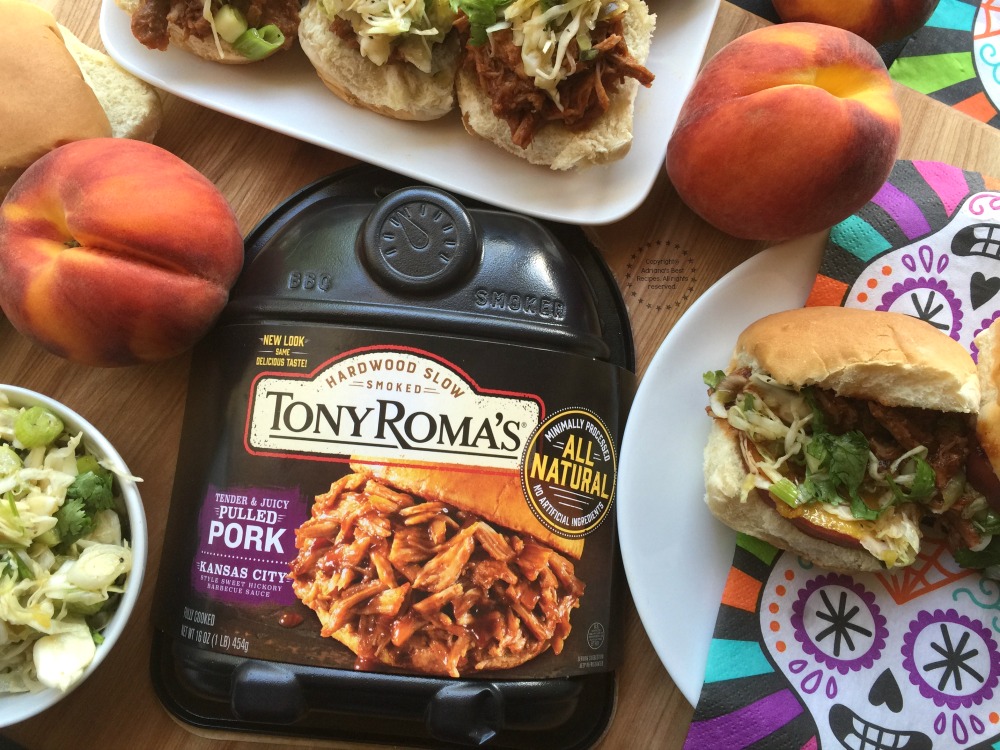 I love entertaining at home and with products like the ones from Tony Roma's it is easy to put together a feast in no time. If you are looking for weeknight dinner solutions, with Tony Roma's authentic, slow-smoked BBQ you can have dinner ready in a jiffy.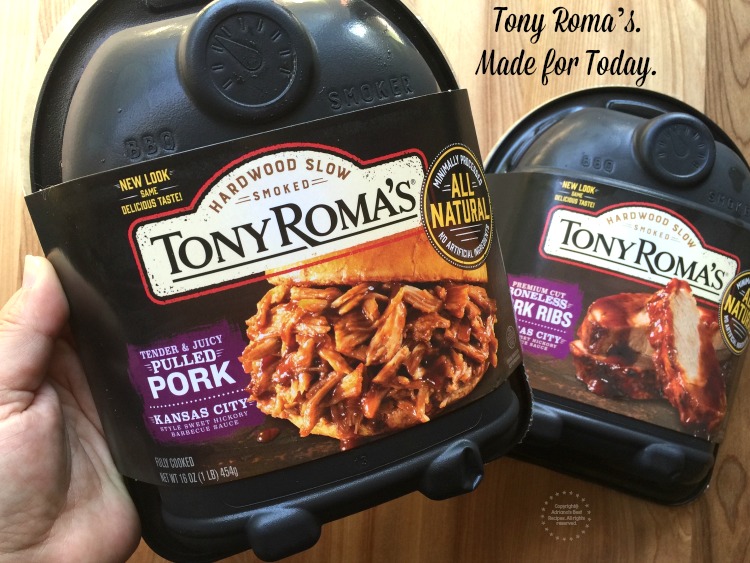 You can select from premium ribs, pulled pork and pulled chicken. All delectable meat options to bring home for dinner tonight.
Look for these products:
Tony Roma's Fall-off-the-Bone Pork Ribs- Kansas City Sweet Hickory
Tony Roma's Boneless Pork Ribs- Kansas City Sweet Hickory
Tony Roma's Tender & Juicy Pulled Pork- Kansas City Sweet Hickory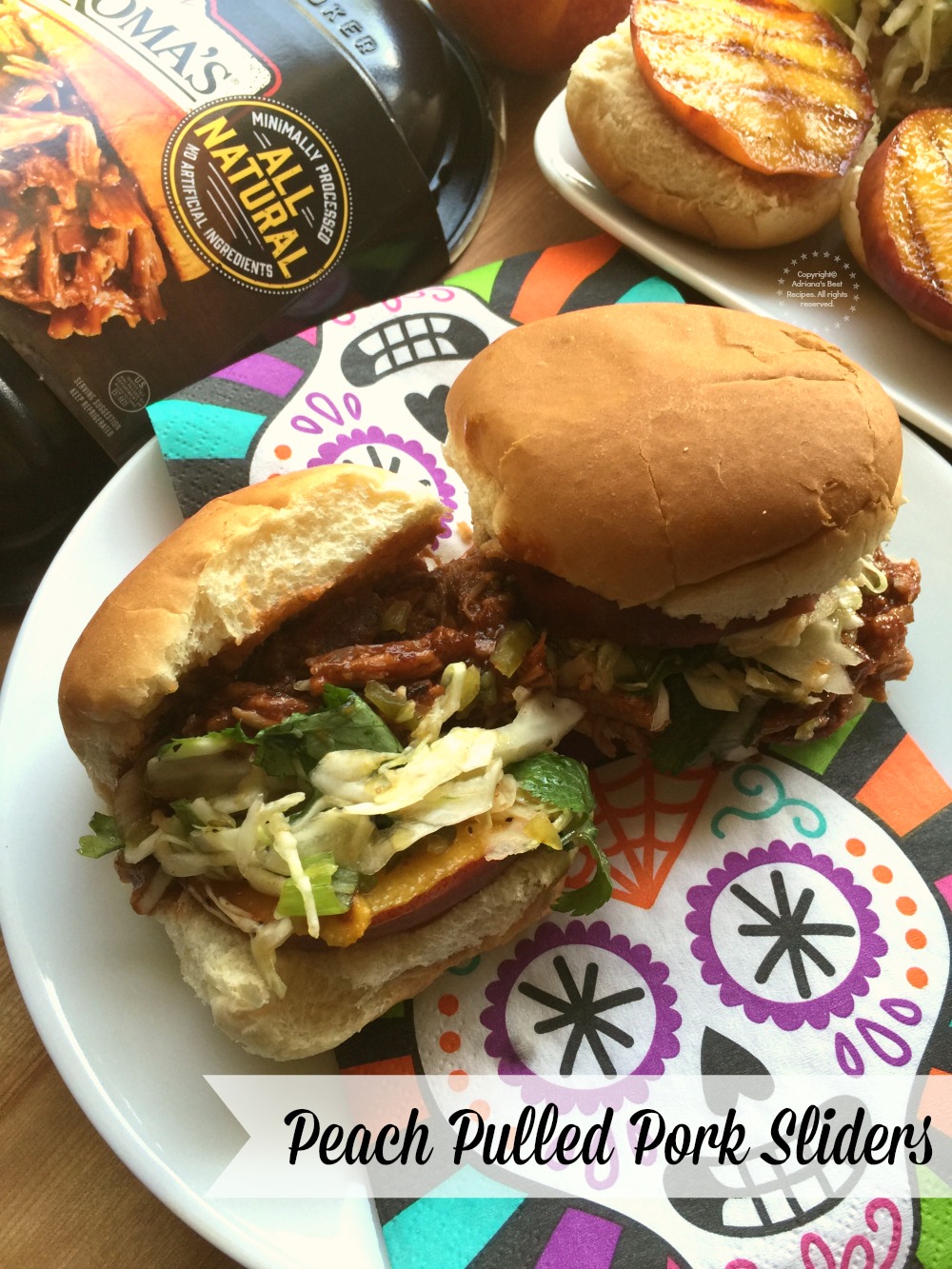 Tony Roma's. Made for Today!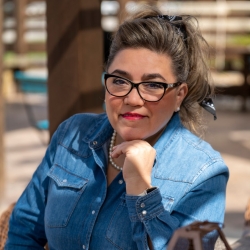 Latest posts by Chef Adriana Martin
(see all)