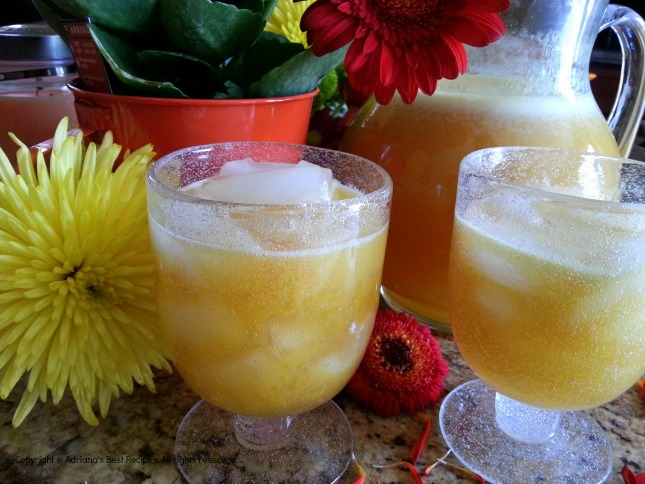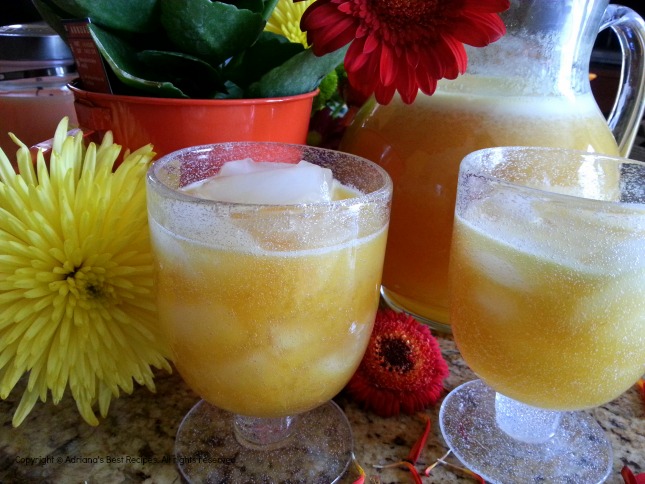 For Cinco de Mayo I always prepare margaritas for the adults but I also like to prepare a special beverage for the children so that they can cheer with us, so today I have created Passion Fruit Agua Fresca using frozen passion fruit pulp I found at my local supermarket. It is very simple to make and a special treat that can be enjoyed by everyone in the family. I invite you to celebrate with me Cinco de Mayo with Passion Fruit Agua Fresca!
INGREDIENTS
1 package of frozen maracuya or passion fruit pulp (14 ounces or 400 grams)
1 1/2 cups of sugar on the raw
6 cups of cold water
1 cup of ice
Preparation time: 10 minutes. This recipe makes six 12 ounce glasses served with ice cubes. Cost per serving is approximately $0.50 cents depending on the  ingredients cost at your local supermarket. You will need a blender, a pitcher, measuring cups, 12oz glasses and a long spoon for stirring.
Place the maracuya pulp on the blender along with the sugar and 3 cups of water. Blend the ingredients until you see ingredients have combined well. Pour this into a pitcher and add the rest of the water. Stir with a long spoon and serve with ice.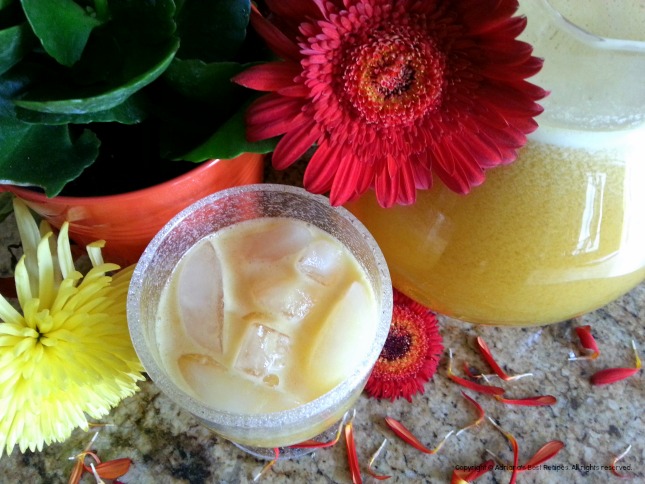 Maracuya or passion fruit is a tangy fruit, with a very nice tropical flavor. After the first sip you will feel you are in the beach. If you want to turn this agua fresca into a margarita just add tequila. You can use fresh passion fruit if you have it available in your market if not visit the latino frozen foods isle at your supermarket and you will find this passion fruit frozen product.
Depending the country is the name maracuya or passion fruit receives; for example in Puerto Rico this fruit is called parcha or parchita where it's believed this fruit lowers high blood pressure due to certain alkaloids that the fruits has naturally. In Brazil I have eaten this passion fruit on desserts like mousse as well as a juice and of course the famous caipirinhas. Maracuya or passion fruit can have yellow or purple skin color, it is tart and delicious. I am sure your family will love this Passion Fruit Agua Fresca.
If you want to prepare something more than agua fresca I recommend Ingrid Hoffman's Passion Fruit Mousse, looks so yummy and agree with her anything tastes better when prepared with lot's of love!
Happy Cinco de Mayo!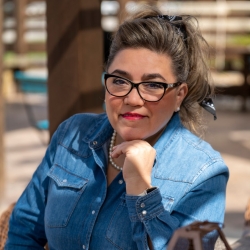 Latest posts by Chef Adriana Martin
(see all)