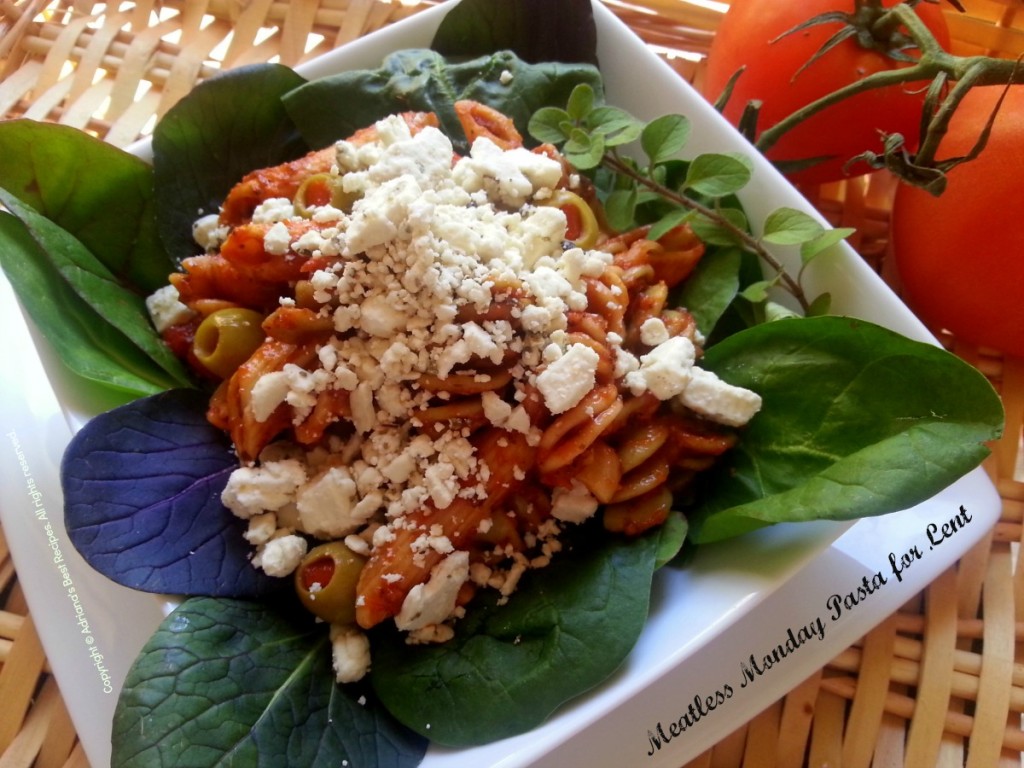 Today is the first Friday observing meatless options for breakfast, lunch and dinner so I decided to prepare a meatless Monday pasta for lent which is a perfect recipe if you are observing the abstinence period. I am catholic and since childhood I was taughted that abstinence and giving something up is what makes my spirit stronger and it is a small sacrifice to offer before Easter comes around. If you observe lent or simply looking for vegetarian options this meatless Monday pasta  is a good suggestion, so let's cook!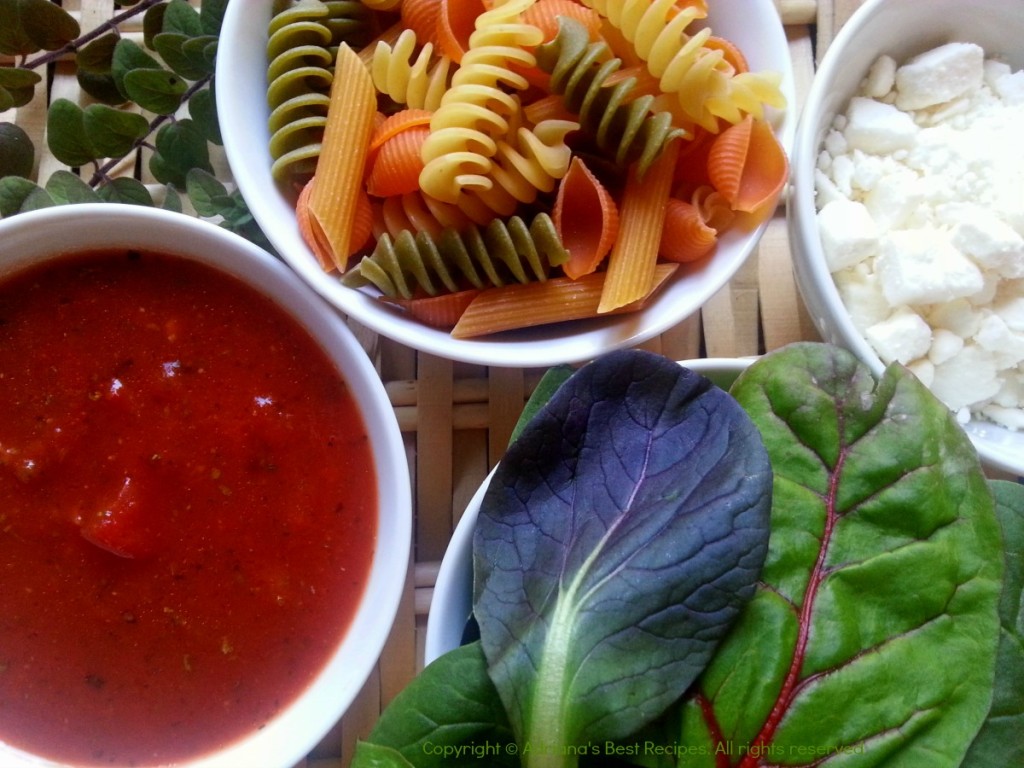 INGREDIENTS
4 cups of vegetable pasta
4 cups of Italian tomato sauce (2 cans of diced tomatoes, 1 can of tomato puree)
4 cups of baby kale and spinach
1/2 cup of Spanish olives
1 tablespoon of Italian seasoning
1 tablespoon of olive oil
3 garlic cloves finely chopped
1 cup of feta cheese
Salt and pepper
Preparation time: 40 minutes. Estimated cost is $3.00 per serving depending on the ingredients cost at your local supermarket. This recipe serves 4 – 6 portions. You will need a sauteing pan, a pan  for cooking pasta, and serving bowls.
Start preparing the tomato sauce. Place the sauteing pan in the stove add  the olive oil and saute the garlic, then add the diced tomatoes and the tomato sauce. Season with italian spices, salt and pepper. Let the sauce simmer for several minutes, the more you simmer is the best. Then to prepare the pasta add water to the pan and some salt let the aeter get to a boil and add the pasta. Cook pasta for seven minutes or until al dente. Add the pasta to the tomato sauce and add the Spanish olives, serve immediately.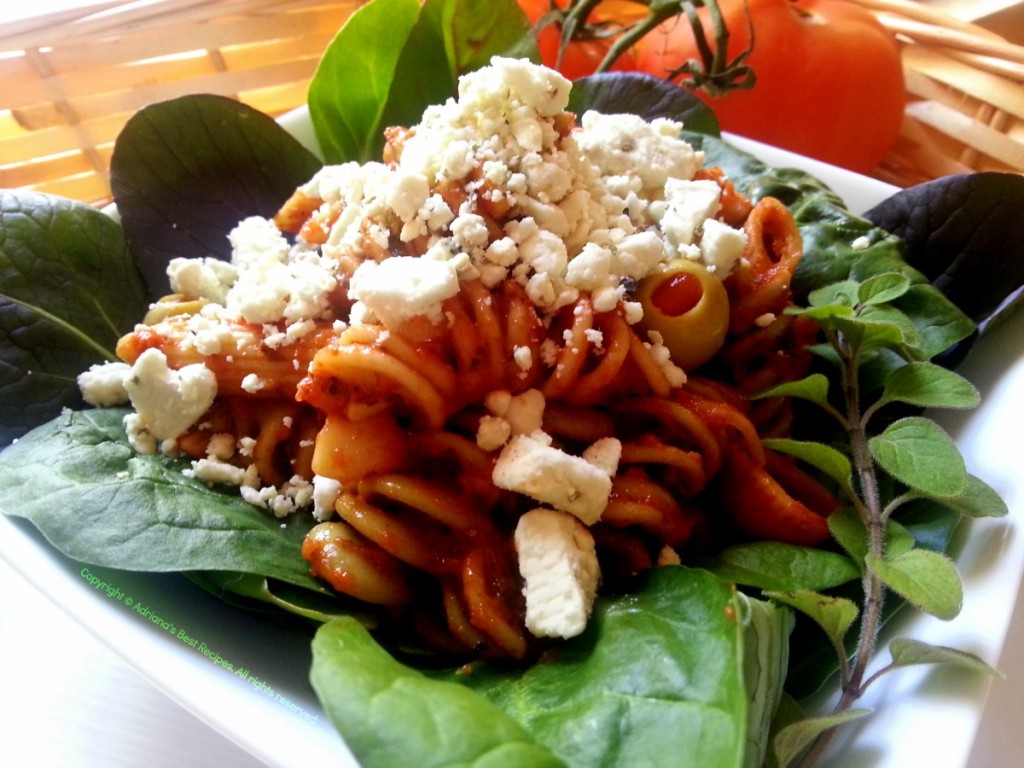 The serving suggestion is to place a bed of fresh baby kale and spinach in a bowl, then add the hot pasta and garnish with feta cheese. The different layers of the dish are very tasty and provide a different way to serve veggies to our children or those that do not like the green leaves.
I invite you to visit my fellow Latina bloggers who have great recipes for lent please visit Mama Latina Tips and our Lenten Recipes Pinterest board to get inspired!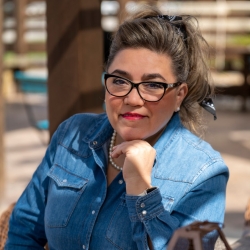 Latest posts by Chef Adriana Martin
(see all)