This post is also available in: Español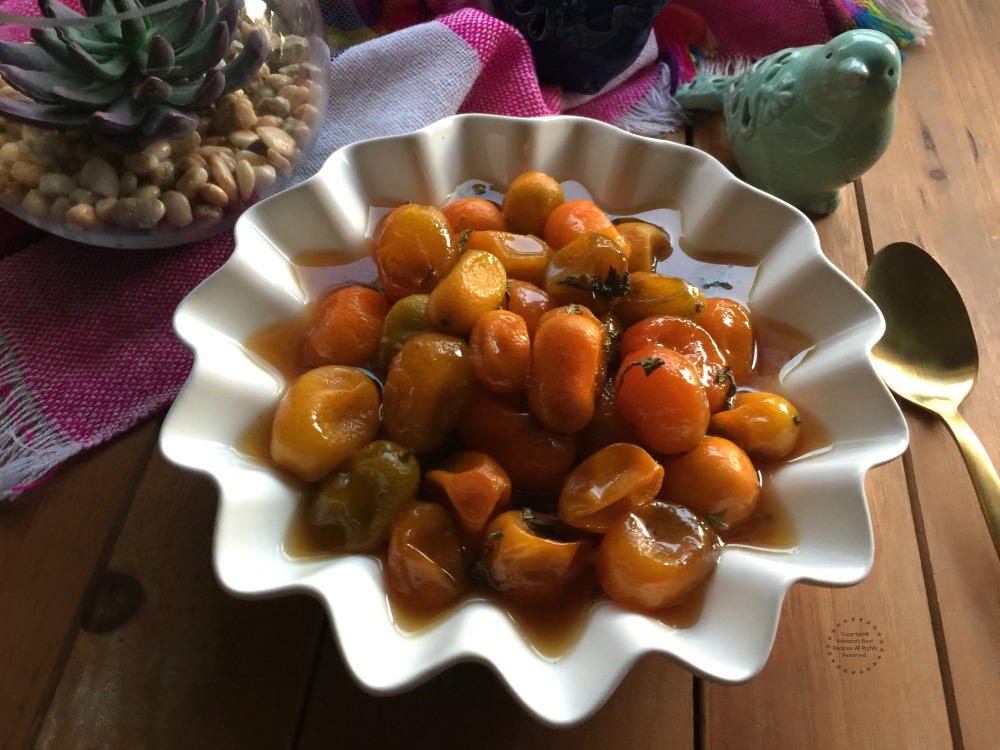 The honeycomb kumquat confit is a very simple recipe that is perfect for cooking fresh kumquats at home. Usually kumquats, when not eaten fresh are used for making jellies and marmalades. But using them for confit it is a very nice option.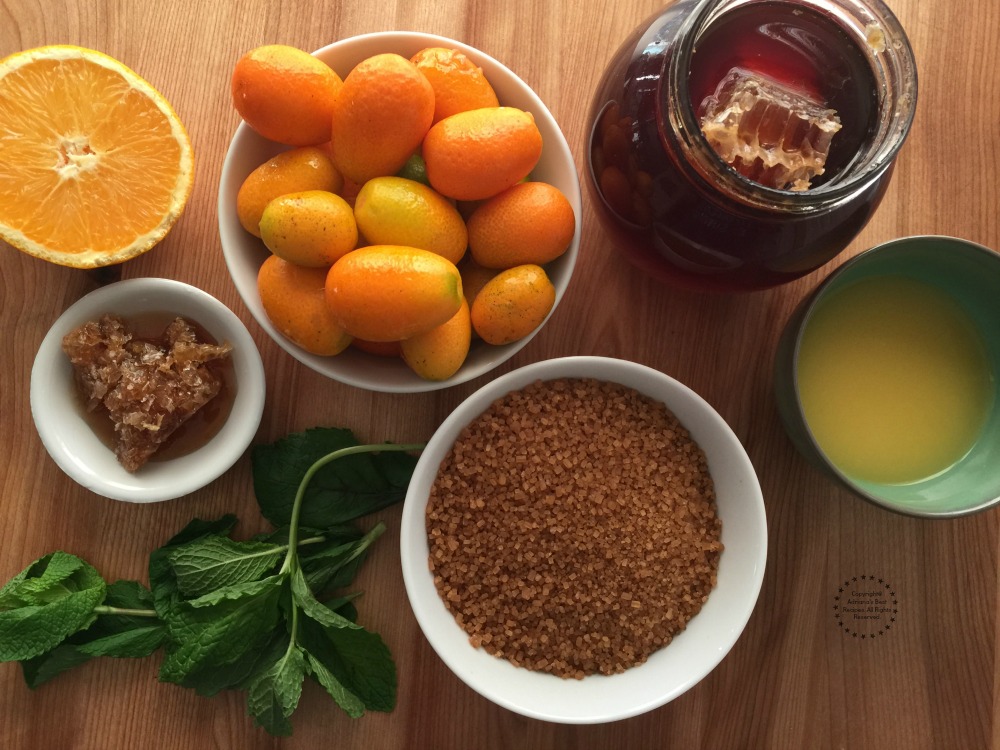 Kumquats are like small oranges with the difference that the flavor of the fruit is in the peel. Which is edible, sweet and aromatic. In Florida kumquat harvest season starts in October and ends in February. The kumquats are grown in Pasco county and they even organize the annual kumquat festival.
The honeycomb kumquat confit is made with raw sugar and the actual honeycomb which is perfectly edible. Watch video for details.
Many chefs like to use the honeycomb for a gourmet touch and also for adding texture and aroma. We have used before honeycomb for making hibiscus flowers in syrup to use in cocktails and appetizers.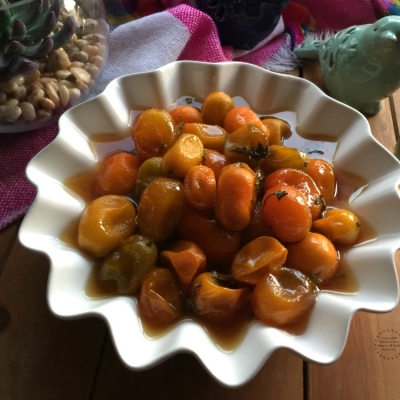 Honeycomb Kumquat Confit
The honeycomb kumquat confit can be eaten alone. Paired with greek yogurt. Add to a cream cheese toast or even for baked treats and hams and more.
Ingredients
2

cups

kumquats

1

cup

turbinado sugar

1 1/2

cups

refined sugar

1/4

honeycomb stick

8

mint leaves

julienned

1/2

cup

orange juice

1/2

cup

water
Instructions
Clean the kumquats with running water and remove the stem

In a soup pan add the sugars, the whole kumquats, the honeycomb, the orange juice, the mint and the water.

Place the pan on the stove and cook for 20 minutes at medium to low heat covered.

When kumquats are ready they will look somewhat translucent and the syrup will be heavy.

Let the kumquat confit get cold and can or preserve in sealed plastic containers inside the fridge.
Notes
The kumquat confit can be eaten as is, with cheese, on toast, with yogurt or oats. On desserts and for savory applications.
The honeycomb kumquat confit can be eaten alone. Paired with greek yogurt and overnight oats. Add to a cream cheese toast or even for baked treats and hams, sweet and sour chicken or pork. For making ice cream and trifles.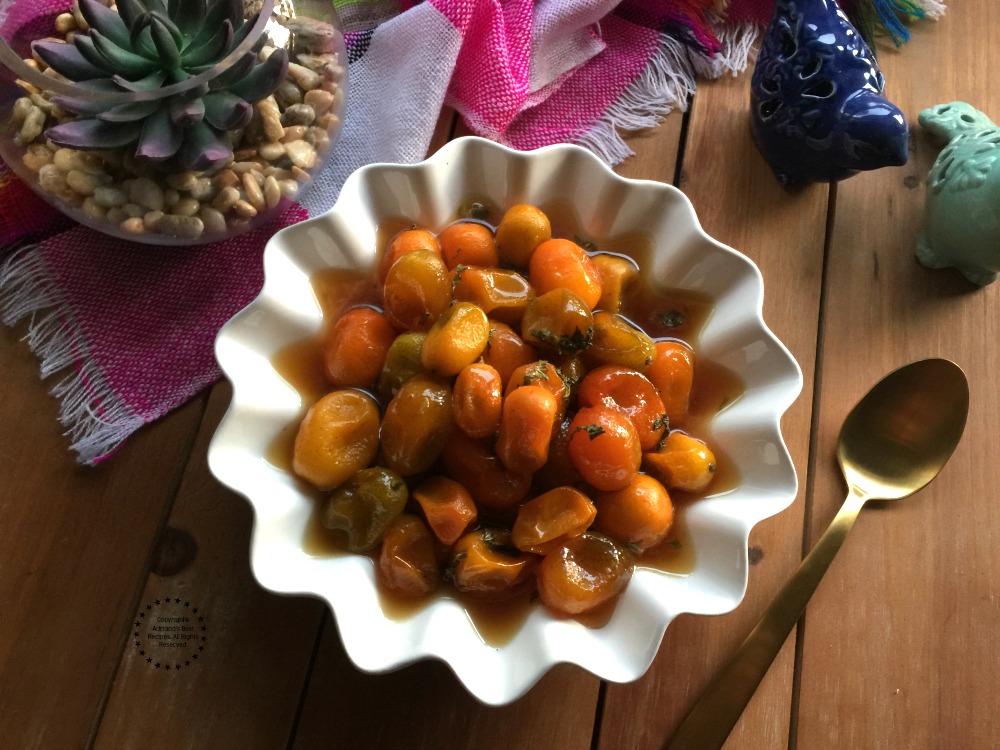 The confit cooking technique is very popular in the French cuisine. Mostly used for preservation purposes for both produce and meats. When using confit as a cooking method means that the food is cooked either in grease, oil or sugar water (syrup), at a lower temperature.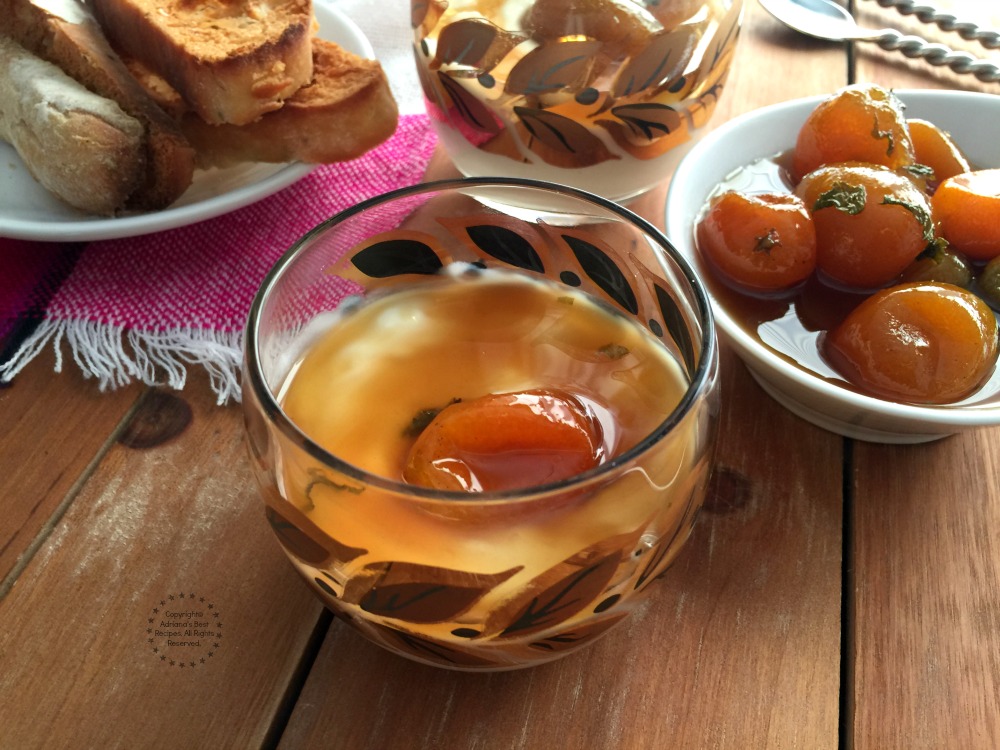 Fruit confit is like candied fruit preserved in sugar either whole or cut in medium size pieces. The fruit must be fully infused with sugar, to its core. Larger fruit takes considerably longer time than smaller fruit. That is why kumquats are perfect to cook using this preservation technique. Most small fruits are a good option. Such as cherries, plums, figs.
If you want to surprise your family prepare the honeycomb kumquat confit. It is elegant and so easy to make.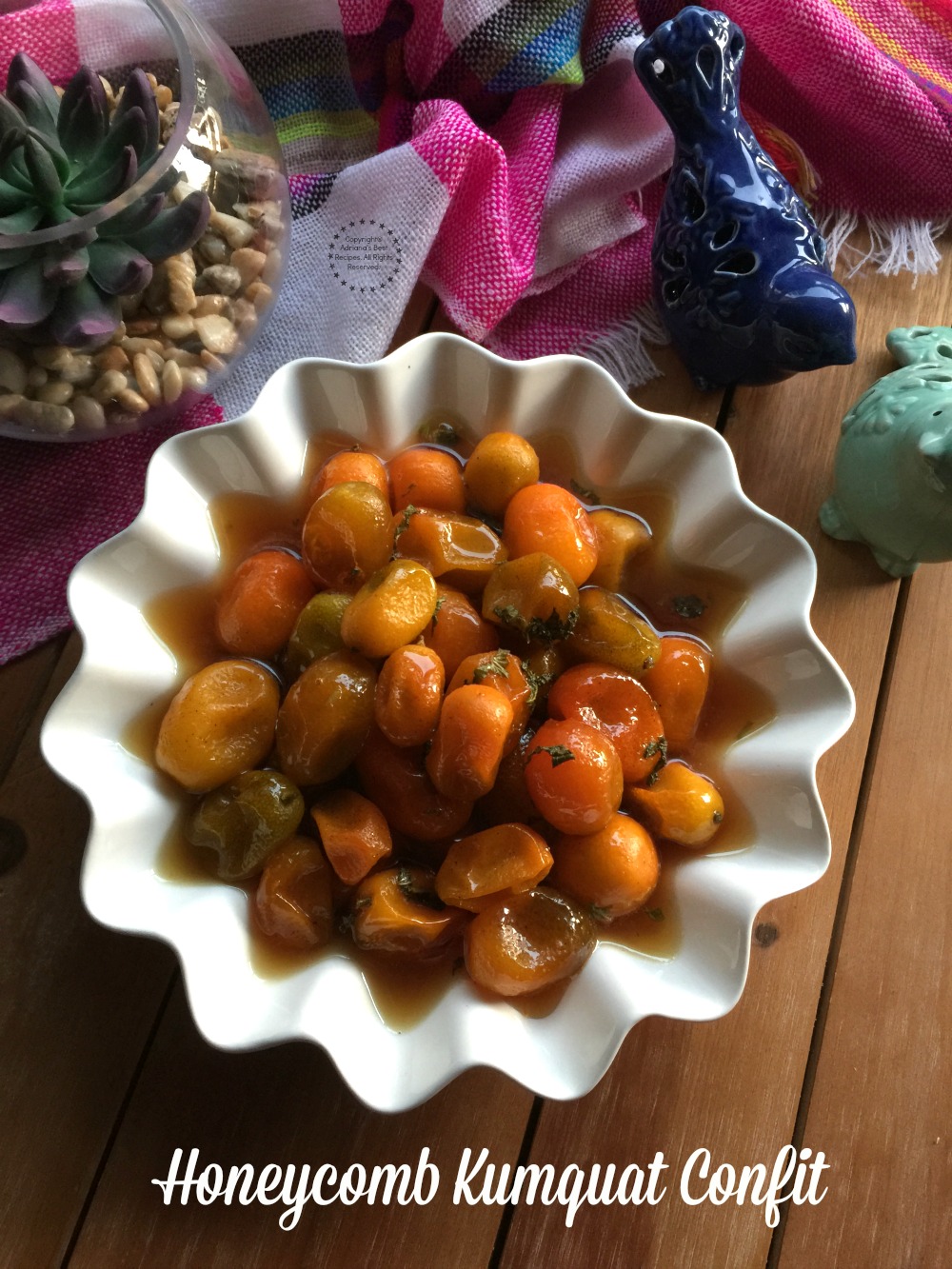 Cheers to Florida kumquats!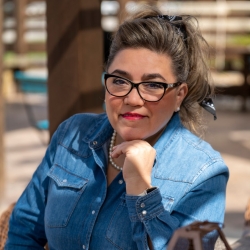 Latest posts by Chef Adriana Martin
(see all)