This post is also available in: Español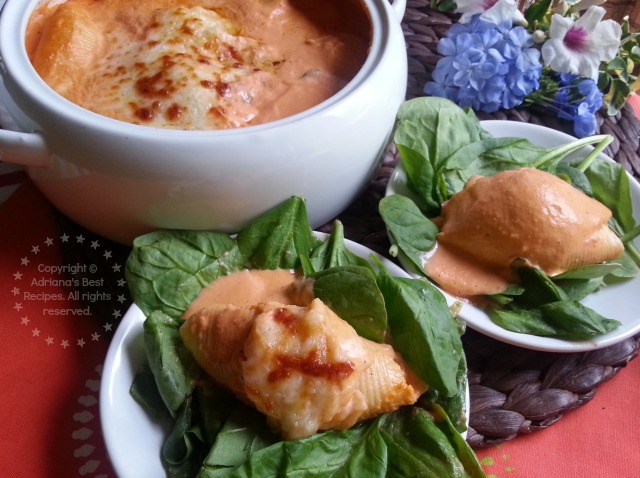 Halloween is almost here and always is handy to have easy Halloween recipes like this Halloween Stuffed Shells using familiar ingredients and store bought frozen products to make delicious party easy and hassle free like this Creamy Piquillo Pepper Stuffed Shells with PHILADELPHIA Cream Cheese an easy recipe now available at Amigas de Comida Kraft.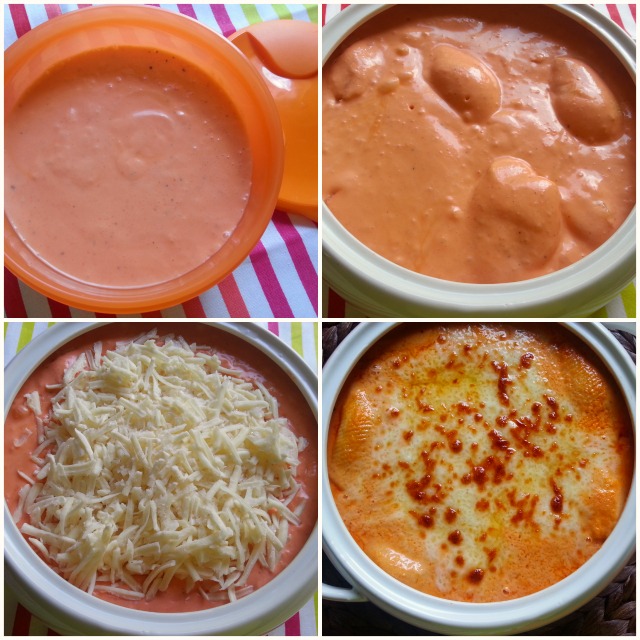 I love the Fall, milder weather, caramel apples, pan de muerto, and arroz con leche. In Mexico we really didn't celebrate Halloween but we did celebrate in a big way Dia de Muertos making altars and preparing our beloved favorites dishes like mole. Now living in the States we do celebrate Halloween entertaining at home inviting friends and family and this Halloween Stuffed Shells are perfect for a quick and easy dinner.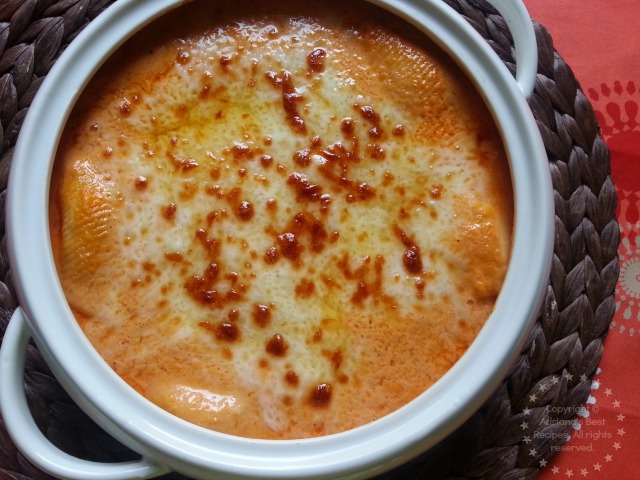 Cream cheese and piquillo peppers are a great pair  for a cheesy sauce for ricotta stuffed shells smothered in KRAFT Shredded Mozzarella Cheese with a TOUCH OF PHILADELPHIA. I like serving the Halloween Stuffed Shells with raw veggies like kale and or spinach it is a way to include more veggies to the dishes I serve to my family without complaints.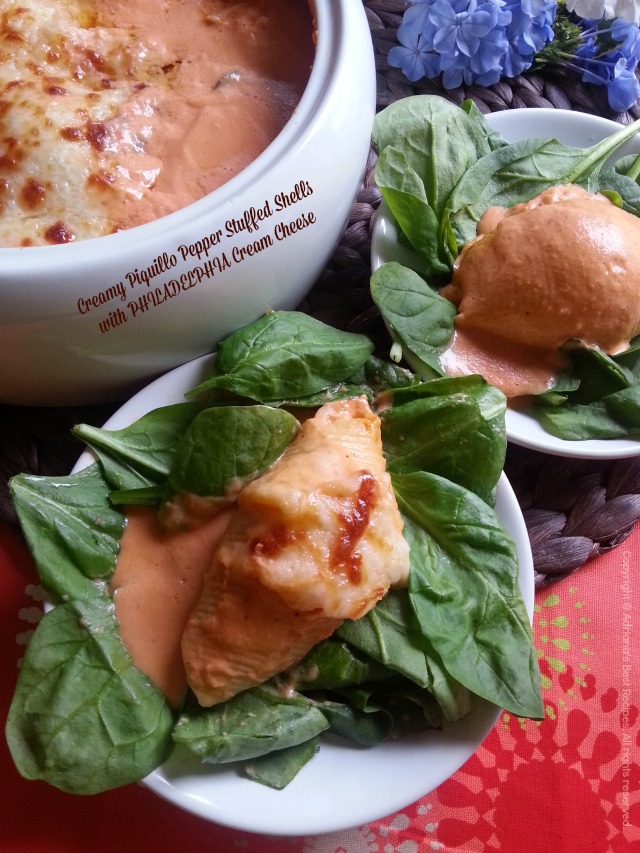 I invite you to try this Halloween Stuffed Shells recipe for your upcoming Halloween gatherings or as a main dish for Día de Muertos dinner. And check out Amigas de Comida Kraft where you will find many great ideas for the Fall!
Halloween is a busy time in the kitchen for me since I like to bake and prepare many recipes in my test kitchen and try different twists to favorite recipes. This time of the year is also nice to have my house smell like cinnamon and pumpkin spice. I would love to learn what are the special or favorites things you do in your kitchen for Halloween.
¡Happy Halloween!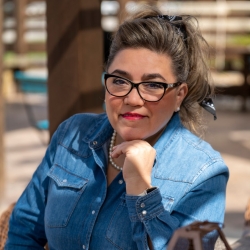 Latest posts by Chef Adriana Martin
(see all)