This post is also available in: Español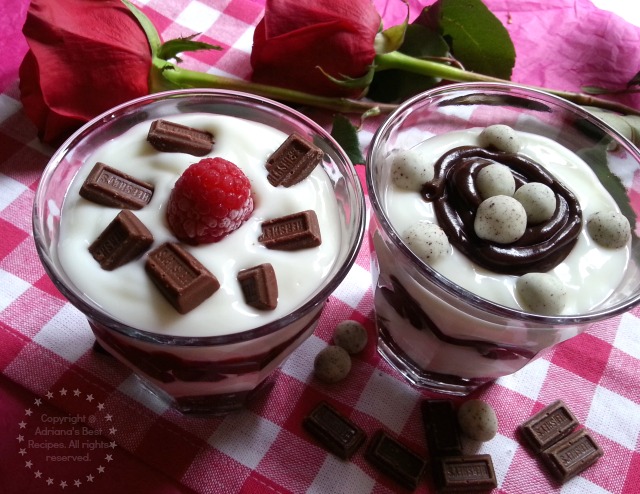 "Disclosure: The information and prize pack have been provided by General Mills through Platefull Co-Op."
I am always looking for an easy treat or a dessert to offer my family and this Chocolate Parfaits are hassle free, fun and everyone loves them. I recently was introduced to the new HERSHEY'S Yogurt Mix-ins, a classic HERSHEY'S Milk Chocolate together with the goodness of Yoplait ® yogurt, creating a yogurt snack your whole family will get excited for!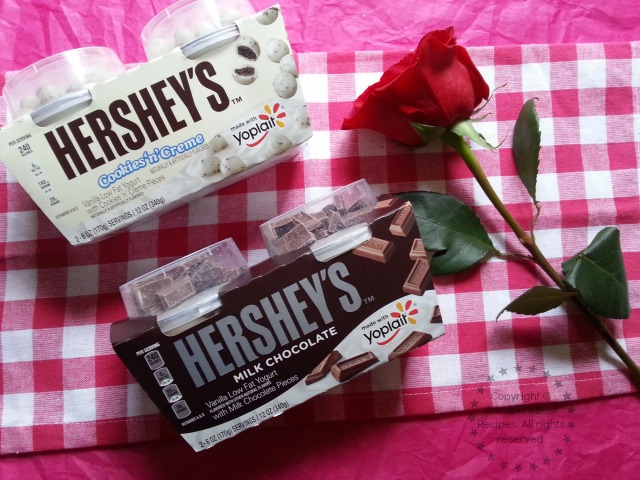 But as you know me I also like to put my personal touch to ready made creations so I have created a delicious combination using chocolate pudding, vanilla yogurt, raspberries, and Hershey's chocolate that resulted in decadent Chocolate Parfaits. These treats are delicious and so easy to make. You can have them as a snack or for dessert. Parfaits are such a flexible way to introduce our family to different textures and flavors, while also adding fruit. To prepare the Chocolate Parfaits you will need the following…
INGREDIENTS
1 package of HERSHEY'S Yogurt Mix-ins with chocolate pieces
1 cup of chocolate pudding of your choice
1/2 cup of raspberries
Preparation time: 10 minutes. You will need 2 serving cups and spoons. This recipe serves two portions.
To prepare the chocolate parfaits  just layer the chocolate pudding, the raspberries, and the vanilla yogurt in the servings cups and finalize with a raspberry and Hershey's chocolate pieces. If you want to make the Hershey's Cookies n Crème do the same yet do not use raspberries use the cookies and creme chocolate pieces.
This new Yoplait product offers you many combinations that everyone will love, so I invite you to try creamy Yoplait Yogurt with either Whoppers, Hershey's Cookies n Crème or Hershey's Chocolate Bars as a snack or decadent dessert.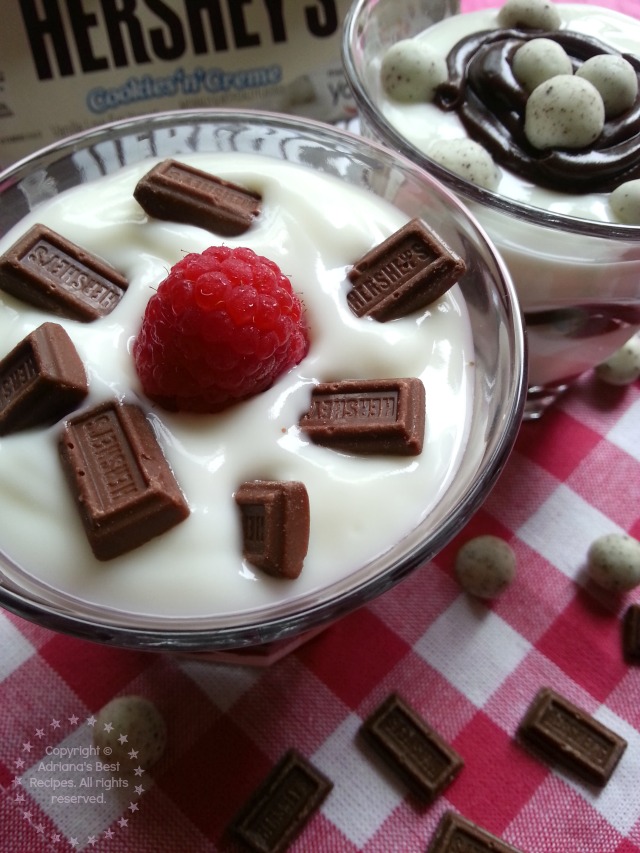 My favorite is the classic Hershey's with pieces of chocolate milk that go perfect with the vanilla flavor yogurt. Then when you add the chocolate pudding and the fresh raspberries really makes this dessert a very special treat. You can serve these Chocolate Yogurt Parfaits for a girls afternoon tea and celebrate friendship and October the Breast Cancer Awareness Month.
Do you like to pin visit Yoplait Pinterest board and learn more about Yoplait ® yogurt and HERSHEY'S Yogurt Mix-ins.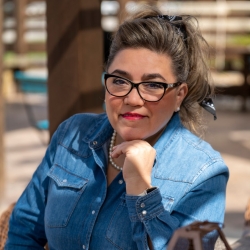 Latest posts by Chef Adriana Martin
(see all)