This post is also available in: Español
Working in partnership with thebar.com brand and receiving rewards for my participation in this campaign. All thoughts and opinions are 100% my own. Drink is intended for those whom alcohol is legal and appropriate. Please Drink Responsibly!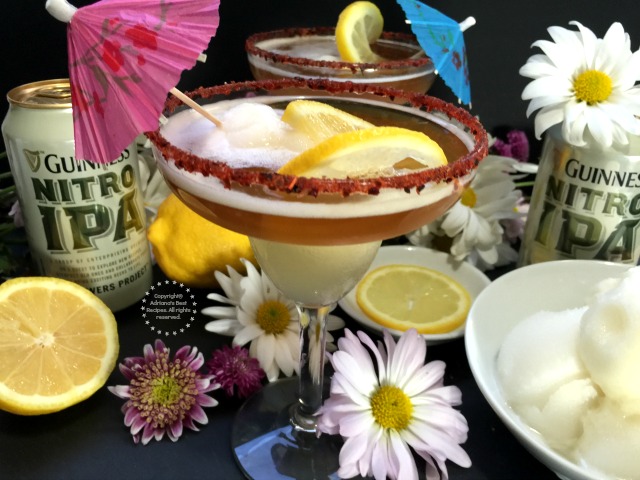 Celebrating National Margarita Day with a Guinness Beer Margarita made with the new Guinness Nitro IPA beer with a smooth and creamy texture thanks to the peerless expertise in nitrogenation that Guinness has been perfecting since the 1950's.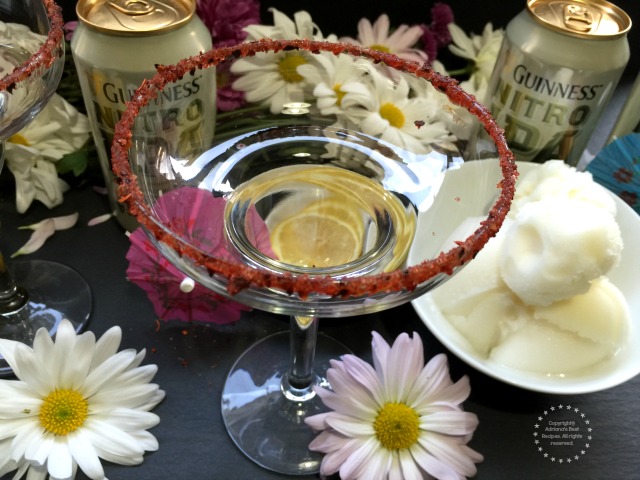 I have been Guinness fan for the longest time and this Guinness Nitro IPA is indeed smooth and creamy with a hoppy flavor that lingers thanks to the admiral hops, one of the ingredients used in its crafting.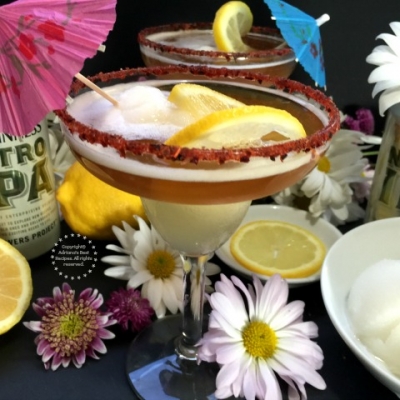 Guinness Beer Margarita
Celebrating National Margarita Day with a Guinness Beer Margarita made with the new Guinness Nitro IPA beer, lemon gelato and chamoy.
Ingredients
1

cup

of lemon gelato or sorbet

1

can of Guinness Nitro IPA

2

slices

of lemon

1

teaspoon

of chamoy salt

2

paper umbrellas for cocktails
Instructions
Cover the rim with chamoy salt and add two small scoops of natural lemon gelato.

Add the two slices of lemon and pour the Guinness Nitro IPA beer.

Garnish with a paper umbrella special for decorating cocktails and enjoy with moderation.
This new Guinness beer is a perfect for pairing with natural lemon gelato and salty chamoy. The flavor of the Guinness beer goes very nicely with the citrus notes of the gelato contrasting with the saltiness of the chamoy making it a nice beer cocktail to serve on a sunny day.
Guinness is very well known for their famous stout but this new Guinness Nitro IPA is a great addition to the Guinness family. It is brewed in Dublin, has five varieties of hops from various countries in Europe and America and has same yeast as the Guinness stout. Providing that characteristic flavor that the Guinness beer has. And those that love Guinness like me can understand what I am saying.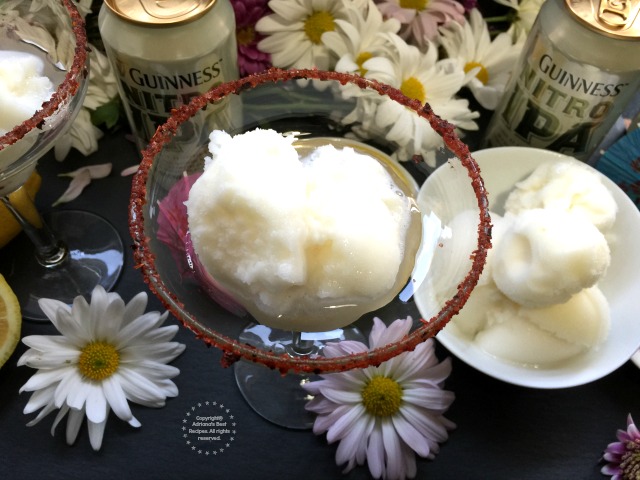 Spring and Saint Patrick's Day are around the corner, having easy beer cocktail ideas like this Guinness Beer Margarita is important to create refreshing and tasty libations for your parties.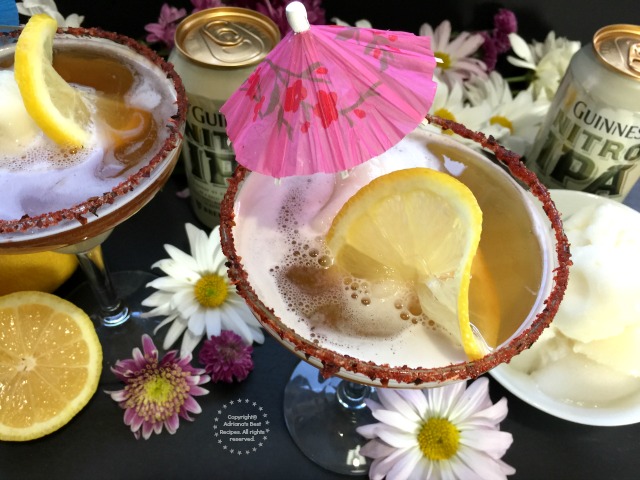 For me it is important to show my culture and the flavors of Mexico in my recipes, so it was very natural to combine three of my favorite ingredients: beer, margaritas and chamoy.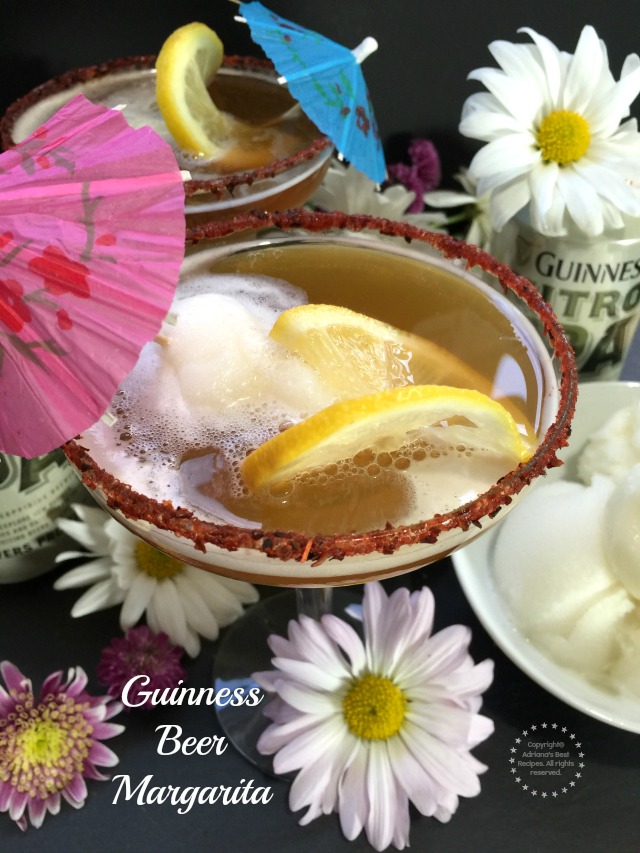 This Guinness Beer Margarita is so refreshing and unexpected. You and your guests will love the combination of flavors. The three ingredients make perfect sense for a special libation in your next party.
Cheers to you and happy national margarita day!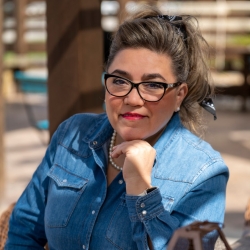 Latest posts by Chef Adriana Martin
(see all)