This post is also available in: Español
Disclosure

: I'm a member of the Kraft Tastemakers—a community of kitchen aficionados contributing my recipes and stories to KraftRecipes.com. Kraft compensates me for my time and provides me with materials to make the lovely dishes you see. My stories, my opinions, and my tastes are my own!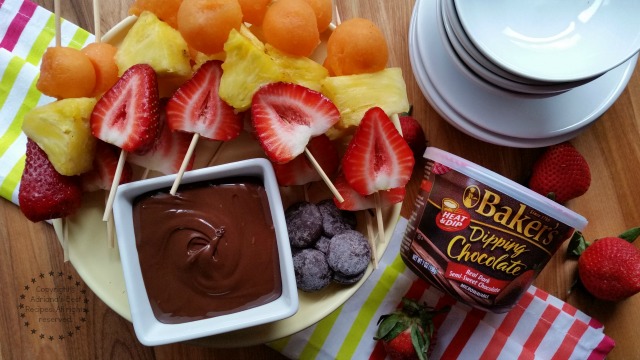 Fruit Skewers with Chocolate Dipping Sauce are a wonderful treat to enjoy together with family and friends. This is a delicious dessert and my latest recipe at Amigas de Comida Kraft under the name of Fruit Skewers with BAKER'S Dipping Chocolate. 
BAKER'S chocolate has been an ingredient that I grew up and was a staple for baking the delicious chocolate cake that my aunts were used to make from scratch. And now that BAKER'S chocolate is available in a special presentation that is very convenient for melting chocolate using the microwave makes it a very convenient product for preparing the chocolate dipping sauce like a professional.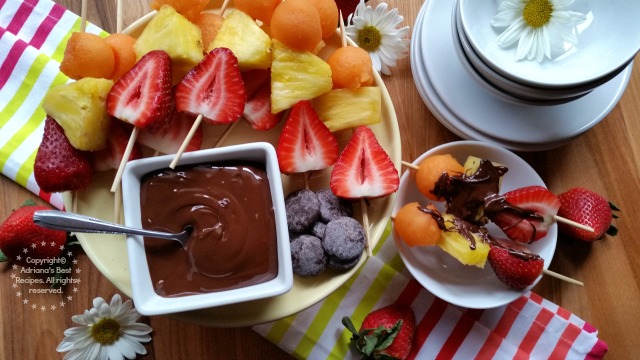 The fruit skewers with chocolate dipping sauce are very easy to make and a dish that you can prepare with the help of the kids. You can use any fruit in season since most fruits pair very nicely with chocolate. Be creative in the kitchen and test different combinations and textures. You can even put together a fruit bar in your upcoming grilling party so that your guests can prepare their own fruit skewers mixing and matching depending their taste.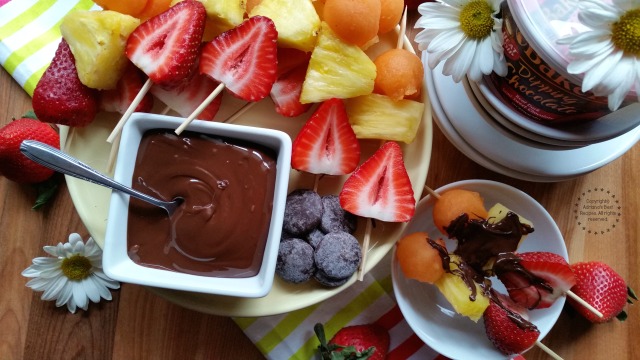 And the best thing is that is you have BAKER'S chocolate dipping sauce leftovers you can use for following day breakfast preparing cafe mocha or a cold glass of chocolate milk for the kids. Desserts like Tropical Melon Jello and these Fruit Skewers with Chocolate Dipping Sauce will become must-haves in our summer dinner table to satisfy the sweet tooth using versatile ingredients to surprise everyone in the family.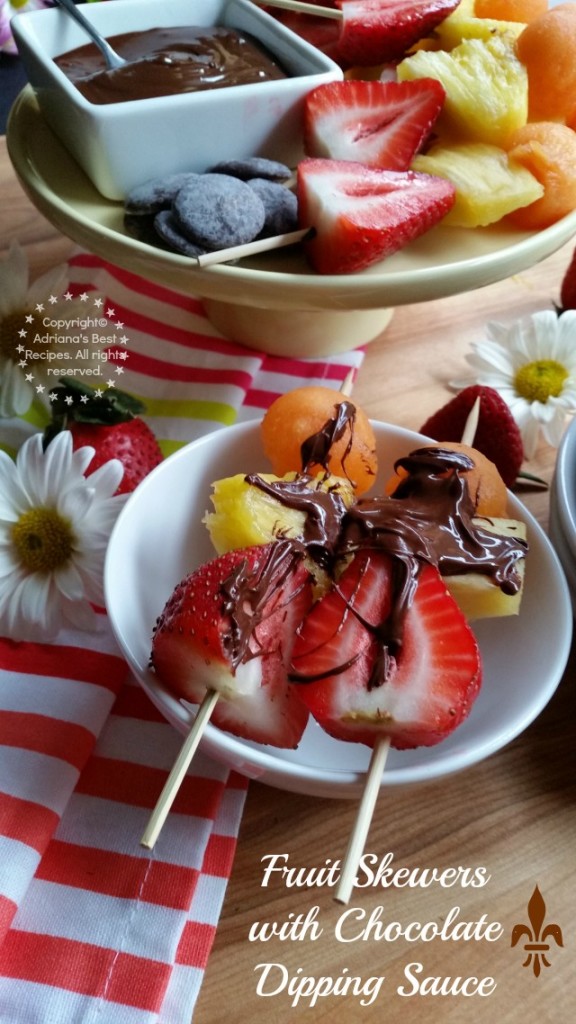 See the complete recipe for these Fruit Skewers with BAKER'S Dipping Chocolate at Amigas de Comida Kraft.
Celebrate the summer with fresh fruits and chocolate!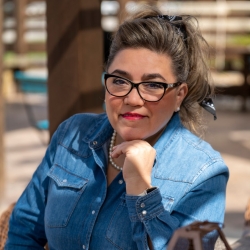 Latest posts by Chef Adriana Martin
(see all)