This post is also available in: Español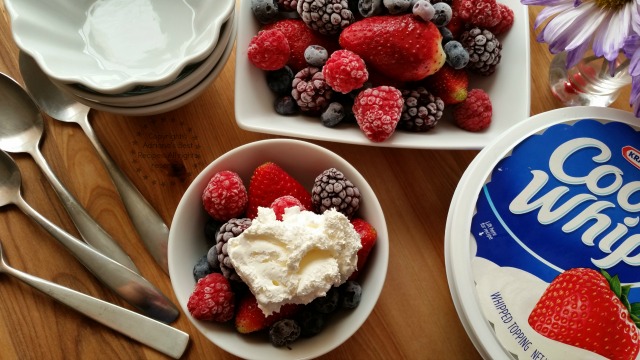 Presenting my newest recipe idea that just published at Amigas de Comida Kraft. This is a hassle free and easy berries dessert recipe that is tasty, uses frozen and fresh fruit and you can prepare with the help of the kids so that they feel they contribute to the daily meals while developing important skills for the future. Having the kids in the kitchen is a good thing, we can use this time to teach them about from where the food that we consume comes from, educate them on teamwork and empower them to take decisions. I remember when very young my mom always liked for me to be in the kitchen and I learned from her the importance of collaboration. I also had the chance to build memories with her while cooking. That is why I invite you to let the children help you cooking one of the daily meals so that when they become adults they will teach what they learned to their own kids and chat about old stories on how they were used to cook with mom and how fun it was.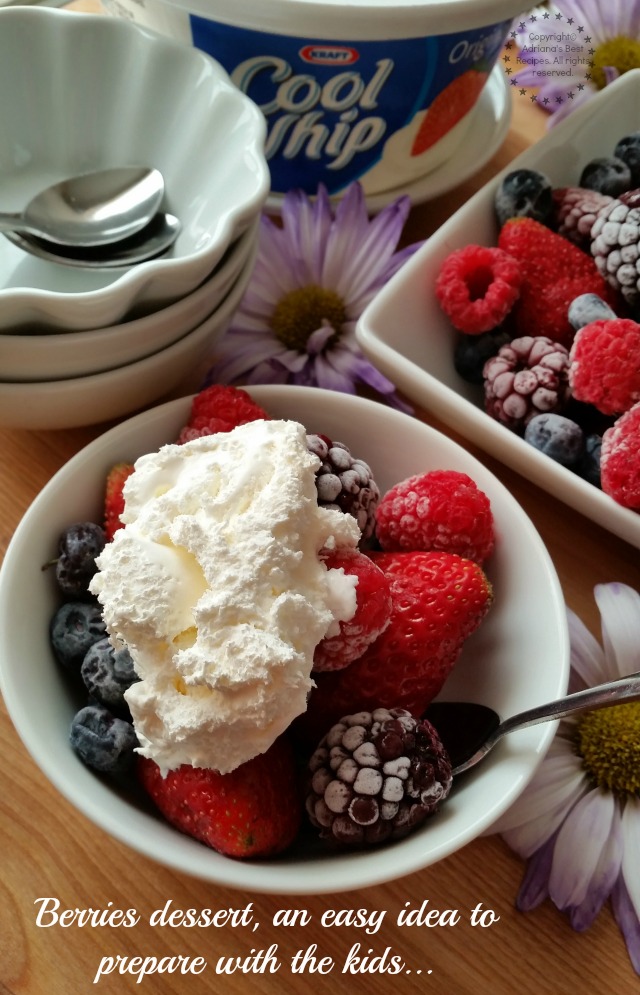 Using fresh seasonal fruits and frozen options allows you to have variety and include fruits that maybe you cannot find in your local market. Here in Florida we have strawberries and blueberries that come from local farms but it is difficult sometimes to find good quality blackberries and raspberries so using frozen fruit is very convenient. In this berries dessert I am including strawberries, raspberries, blueberries and blackberries. I love this combination of tart and sweet and using the Cool Whip topping provides a creamy bite.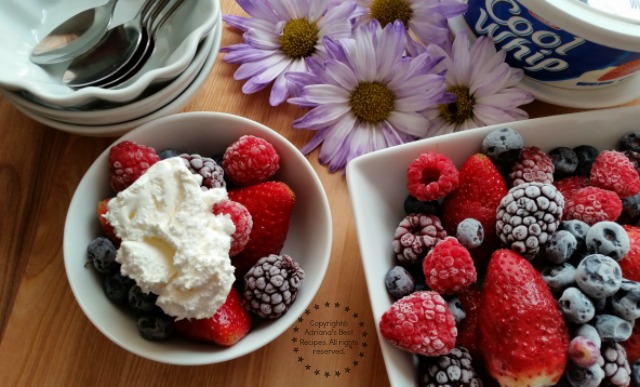 With this warm weather easy recipes are the way to go so hop over Amigas de Comida Kraft and discover all the tasty dishes that my Latina blogger friends have for you as well as other recipes that the Kraft chefs have put together using the wide variety of Kraft products that everybody loves.
Bon appétit!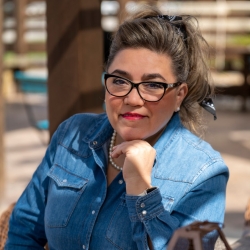 Latest posts by Chef Adriana Martin
(see all)