This post is also available in: Español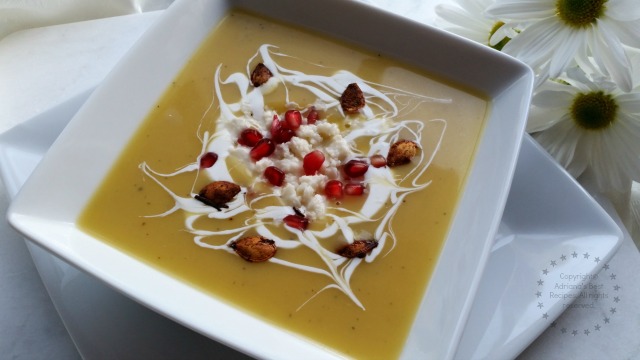 A holiday menu in my opinion needs to include a warm soothing soup featuring seasonal ingredients like acorn squash and pomegranates that now you can find easily at the farmers markets and where you normally do groceries. Acorn squash is a wonderful ingredient for roasting and has a sweet comforting flavor. I love it for side dishes, on salads, for stuffing, in my chili and in soups. That is why today my menu suggestion for the holidays is a delicious Coconut Acorn Squash Soup done with a high performance blender. So let's cook!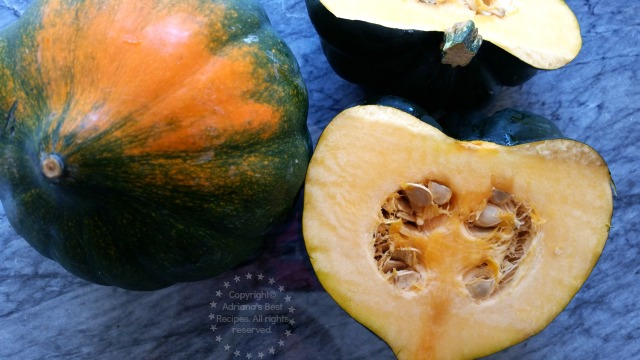 INGREDIENTS
1 medium size acorn squash baked
1 can of coconut milk (12 ounces)
4 cups of vegetable broth
Salt and pepper to taste
For the garnish
1/2 cup of natural kefir
1/2 cup of pomegranate jewels
1/4 cup of roasted pepitas
1/2 cup of crumbled goat cheese
Preparation time: 30 minutes. Serves 6-8 portions. Cost per portion less than $2.00 per serving. You will need a pot, measuring cups, cooking spoon and the new Auto-iQ™ Ninja Blender.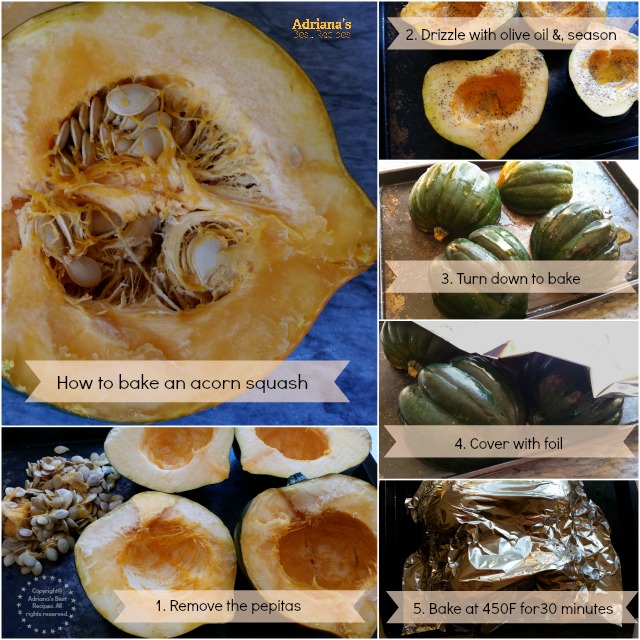 Start by baking the acorn squash in the oven following the steps on the picture above. When ready scoop the cooked acorn squash flesh with a spoon. It will yield about 3 cups.
Place the flesh of the baked acorn squash in the Ninja Blender, add the coconut milk and one cup of broth. Blend selecting the "Auto-iQTM FOOD PUREE" function. Pour the blended acorn squash puree in a soup pot and add rest of the vegetable broth. Cook on the stove at medium heat and season to taste with salt and pepper.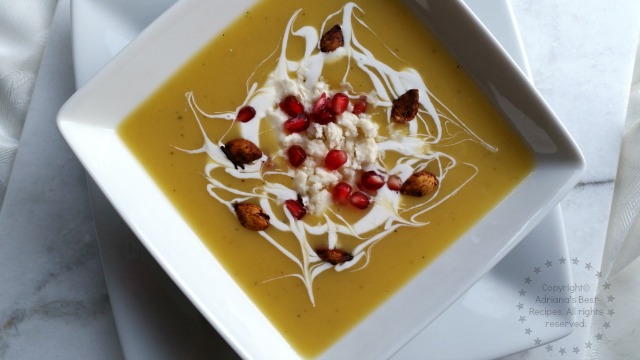 Serve the Coconut Acorn Squash Soup hot and garnish with natural kefir, pomegranate jewels, crumbled goat cheese, and roasted pepitas for crunch. This soup is comforting and a nutritious vegetarian option to include in your holiday menu or as a treat for after the holidays parties. A warm soup is always welcome when the weather is cold outside during the winter months.
The Ninja Kitchen products including the new Ninja® Auto-iQ™ blenders and extractors are a wonderful holiday gift for the foodie at home and for those lovers of good quality smoothies and food. Every home needs to have a system like this. It is easy and convenient, no guessing and results are superb. Most definitely the quality of my food is much better using the new Ninja Blender. You can cook like a professional just get the right tools to make it happen.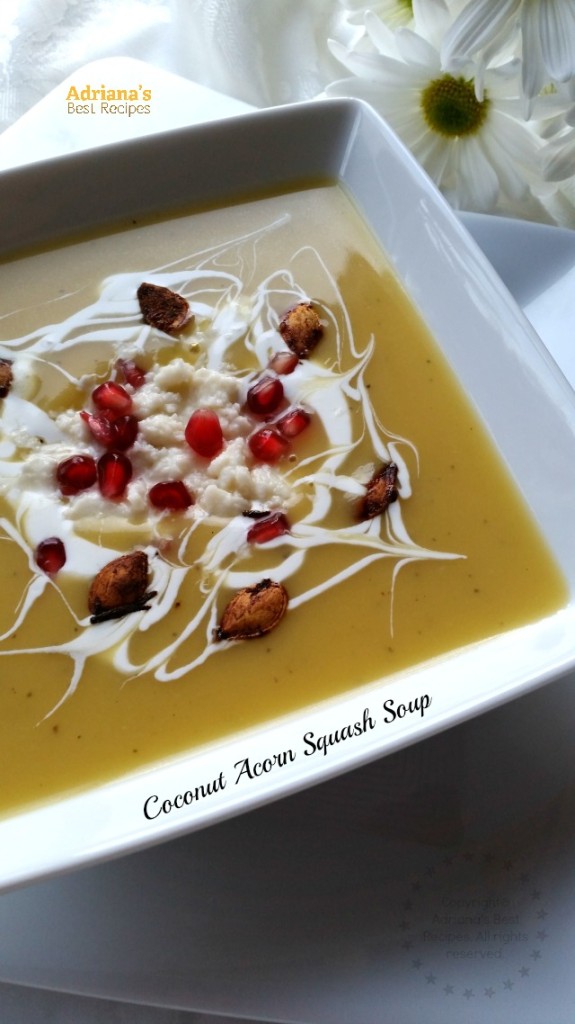 You could be actually making this delicious Coconut Acorn Squash Soup at home as well as other wonderful recipes easy and hassle free.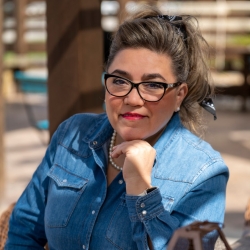 Latest posts by Chef Adriana Martin
(see all)