This post is also available in: Español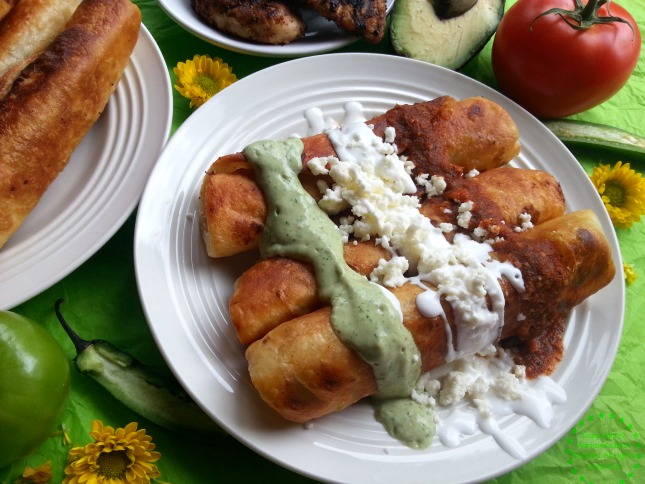 This is a compensated campaign in collaboration with Cacique Inc and Latina Bloggers Connect.
The celebration of the big soccer games starts June 12 and goes through July 13, a whole month of passion, emotions, and joy. In few words, we will be experiencing the fever of the soccer games and this calls for tasty food for fans. That is why I have developed a recipe embracing the colors of my Mexican flag and the flavors of the street food you can find in los restaurantes de antojitos en Mexico. With these flautas I am ready to cheer for El Tri my favorite team, you know I am always loyal to my country and los colores de la camiseta. I invite you to  join me in the kitchen to cook this recipe for Chicken Flautas Tricolor using the authentic flavors of the Crema Mexicana and the Ranchero Queso Fresco from who else but my favorite Mexican cheese Cacique Go Auténtico!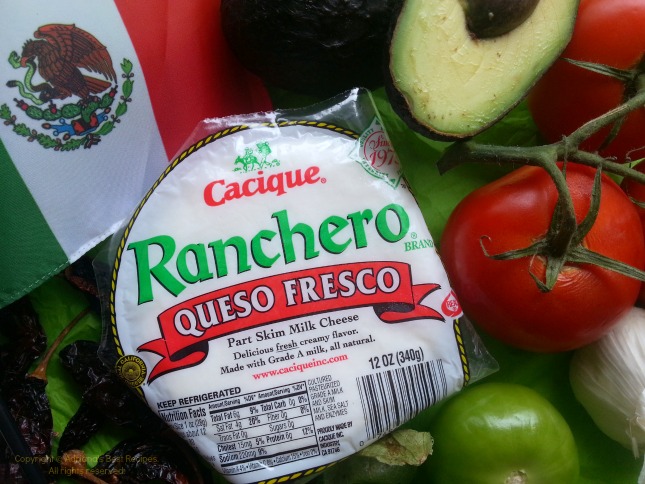 INGREDIENTS
For the flautas:
12 flour tortillas
2 cups of grilled chicken tenderloins chopped
3 teaspoons of fajita seasoning
1/2 cup of peanut oil
1/2 cup of Crema Mexicana Cacique
1 cup of crumbled Ranchero Queso Fresco Cacique
For the green sauce:
2 medium Hass avocados
2 jalapeño peppers
1 garlic clove
4 tomatillos
1 cup of Crema Mexicana Cacique
1 teaspoon of sea salt
1/3 cup of lime juice
1/2 cup of fresh cilantro leaves
For the red sauce:
5 morita chiles
5 árbol peppers
1 red tomato
4 tomatillos
2 garlic cloves
1 teaspoon of sea salt
1/3 cup of water
Preparation Time: 1 hour. You can save time by preparing the sauces a day in advance. This recipe for Chicken Flautas Tricolor serves three flautas per guest (4 guests in total). Cost per serving is less than $5.00 dollars depending on the cost of the ingredients at your local supermarket.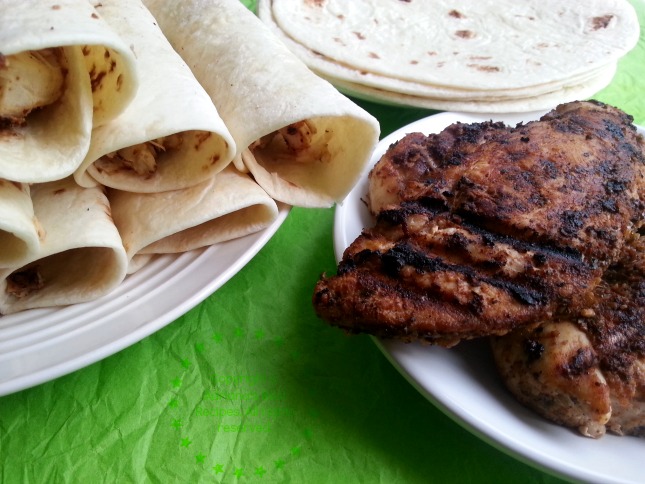 Season your chicken tenderloins and grill on a skillet when ready chop  and set aside. Using soft flour tortillas start building the flautas by stuffing with 1 or 2 teaspoons of the chopped grilled chicken and roll. Do this until you get 12 flautas and set them aside on a plate until ready to fry.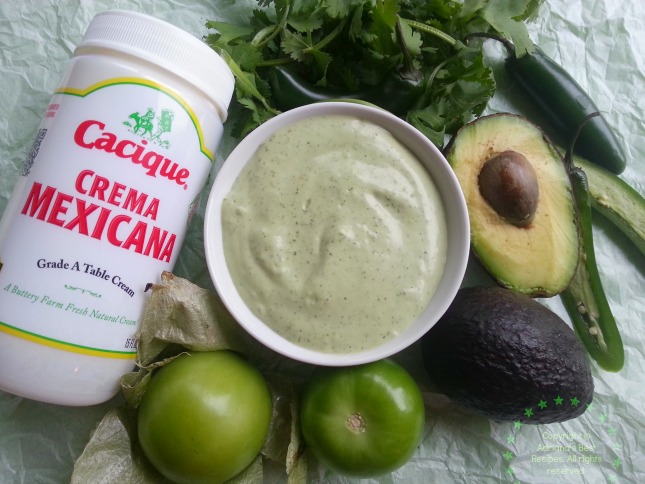 To prepare the green salsa place all ingredients in the blender and combine well, pour the sauce on a bowl and refrigerate. To prepare the red sauce roast the chiles, the tomato, the garlic and the tomatillo on a comalito or a sautéing pan. Then add all the ingredients of the list in the blender and combine well. Pour the sauce on a bowl and refrigerate.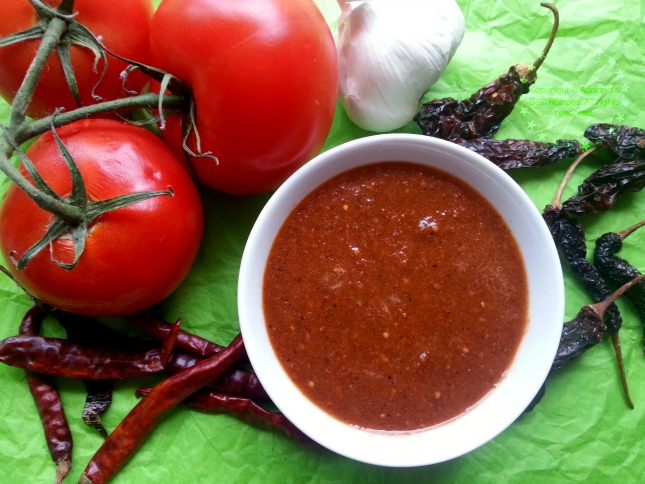 When ready to serve the flautas use a frying pan, add the peanut oil and let it get to an appropriate temperature so that the flautas fry easily and get golden brown and crispy.Place a paper towel on a plate and let the flautas rest there to remove excess oil.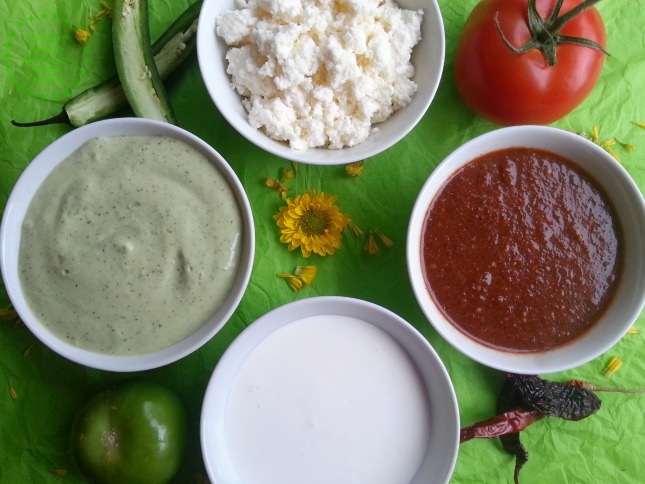 For serving place three flautas on a plate and drizzle first the green sauce, then the crema mexicana and lastly the red sauce to emulate the colors of the Mexican flag. To finalize the dish sprinkle with crumbled ranchero queso fresco and enjoy.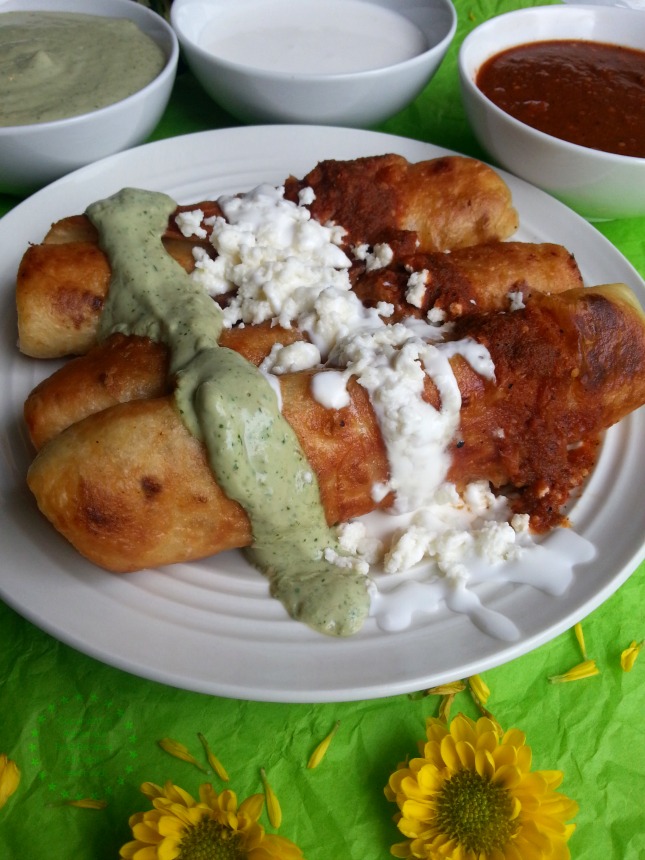 I am sure you  and your guests will love these Chicken Flautas Tricolor no matter if you are cheering for El Tri or other team. After you taste these flautas you will agree with me this recipe is a golazo de sabor no penalty nor tarjeta roja 100% soccer fan approved!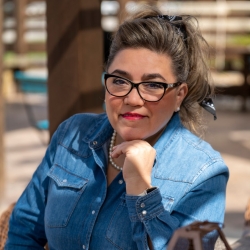 Latest posts by Chef Adriana Martin
(see all)