This shop has been compensated by Collective Bias, Inc. and its advertiser. All opinions are mine alone. #NewYearFortune #CollectiveBias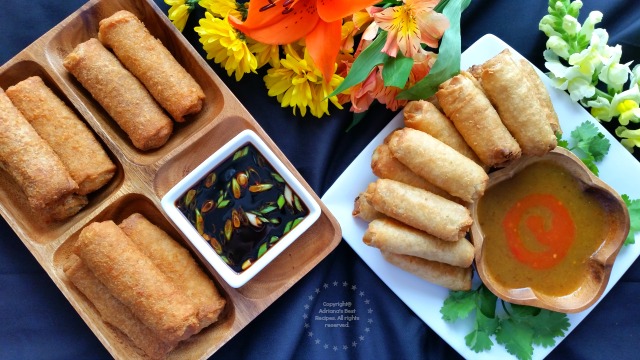 Chinese New Year is an easy-entertaining event that celebrates the wish of "good fortune" to all in the year ahead and it is a great time to incorporate authentic restaurant inspired dishes in order to have the chance to educate your family about what is the Chinese New Year. I have found that through food  I can transport my beloved ones to different places without leaving home that is why offering Asian food is a great way to transport them to China while they learn about new traditions and flavors. When Collective Bias invited me to participate in this #NewYearFortune campaign with Tai Pei® Food I had to accept.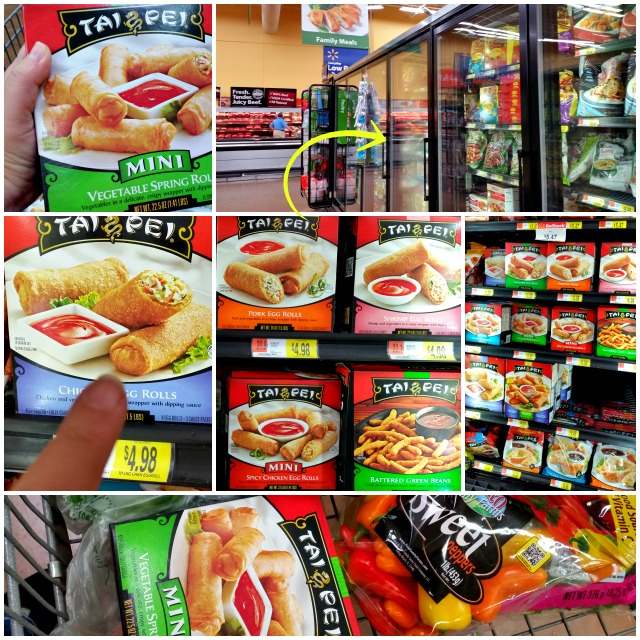 And with that I went to my local Walmart where I found the perfect appetizer fit for an Asian feast. Because who doesn't love egg rolls and spring rolls.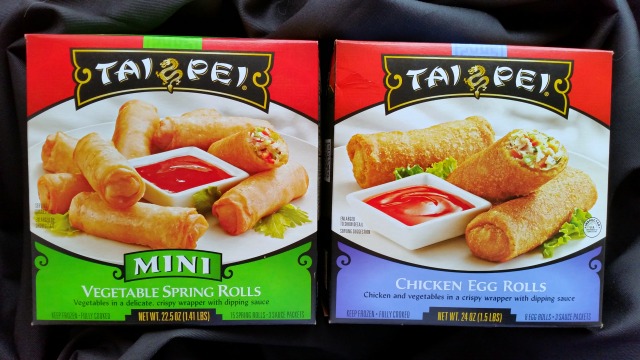 And those from Tai Pei® frozen appetizers are perfect treat to put together a nice spread. Tai Pei® Egg Rolls and Spring Rolls are high quality and mouthwatering and include a dipping sauce. I love that they are crispy to the bite and so flavorful. The Egg and Spring Rolls come in a delicious crispy wrapper, have fresh cut veggies and hearty chicken, flavorful pork or delectable shrimp. I purchased vegetable spring rolls and chicken egg rolls yet they are available also with pork, and shrimp. I travelled recently to San Francisco and also to Victoria in British Columbia and I visited authentic Chinese restaurants that offered egg rolls as appetizers, well this Tai Pei® frozen appetizers are as authentic as the ones I ate in those restaurants. For sure Tai Pei® Good Fortune in Every Box™.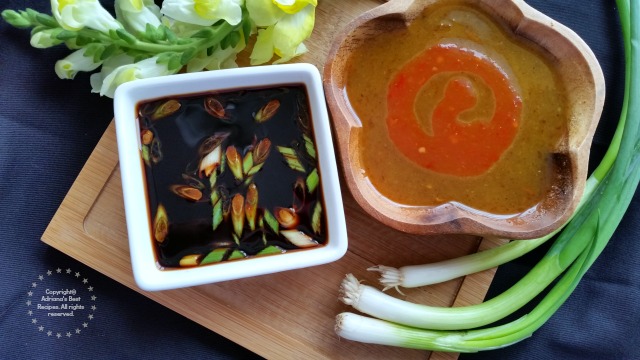 And of course I wanted to add my personal touch to this frozen appetizers, which are very easy to make, just pop in the oven for 15 minutes until golden brown and serve on a nice tray.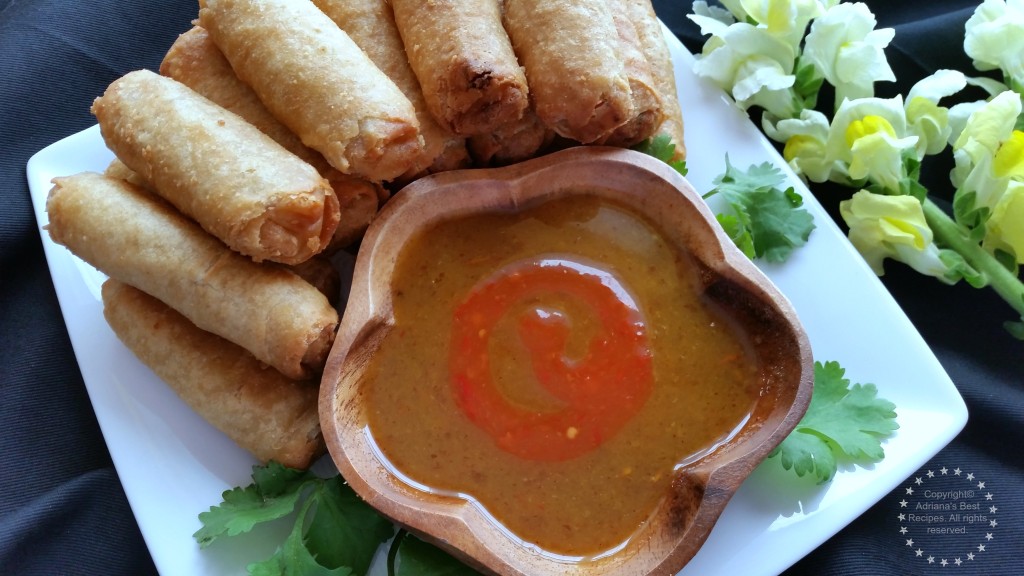 For pairing the egg and spring rolls I prepared two dipping sauces despite the fact the package comes already with delicious dipping sauces but you know me I always want to personalize what I serve to my guests and my family.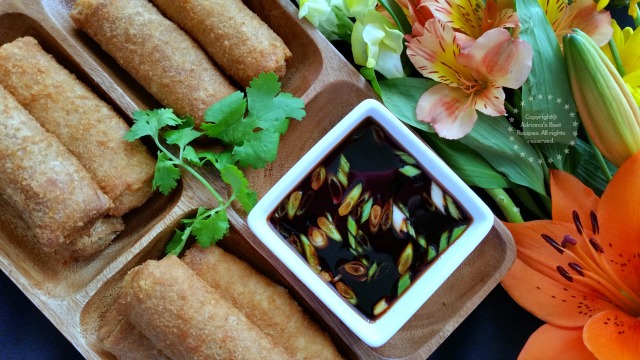 The first dipping sauce was made with ponzu sauce, lime juice and added fresh green onions for additional crunch and flavor. And a second one spicy, with mustard, sweet orange peel marmalade and habanero sauce. Both dipping sauces in my opinion enhance the flavor or the Chicken Egg Rolls and the Veggie Spring Rolls.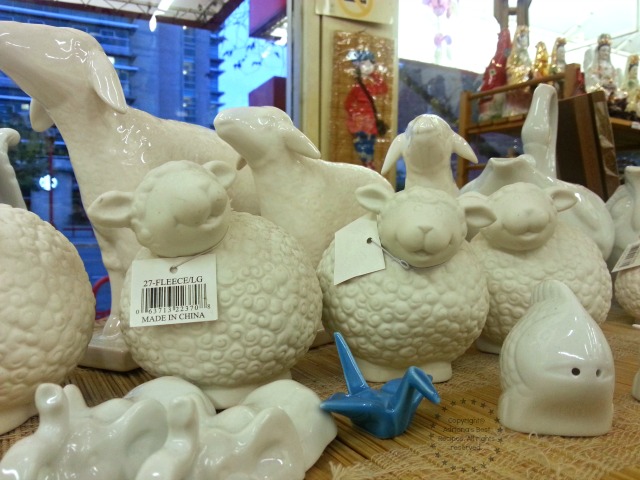 Chinese New Year starts on February 19th and ends on March 5 and it is associated with the Chinese lunar calendar and the Chinese zodiac. This last one has twelve animal signs including the rat,  the ox, the tiger, the rabbit, the dragon, the snake, the horse, the sheep, the monkey, the rooster, the dog, and a pig. Each animal represents a year in a 12-year cycle and this year 2015 is called the year of the sheep.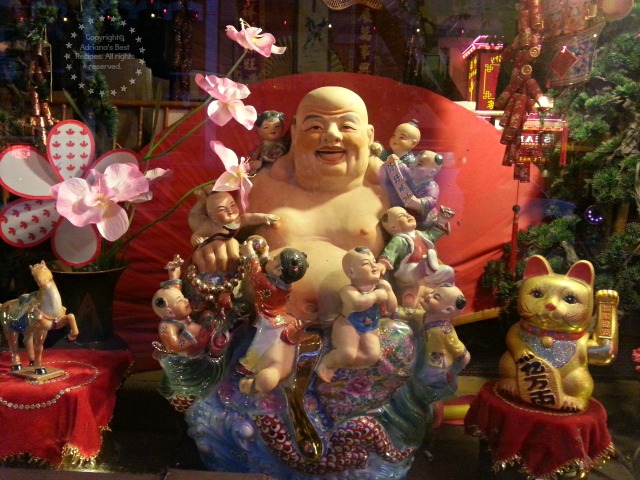 In China from February 19-21 is considered a holiday and an important time to celebrate together as a family. Me as a Latina I can relate to this since Christmas time is for us the most important time of the year and we most definitely celebrate together. And same as Chinese families do all generations come together that very special day, so when I explain to my family the importance of the Chinese New year I tell them this is somewhat like Christmas and same as us Chinese families cherish quality time with their beloved ones during the celebrations of the Chinese New Year.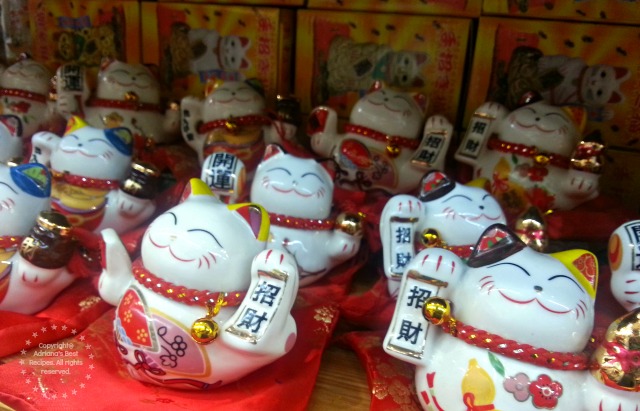 While researching about the Chinese New Year I also found Chinese culture same and my Latino culture share pet peeves and superstitions. For example during Chinese New Year Chinese people believe they must not wash their hair for three days to avoid washing away good luck. Children cannot cry on this celebration as that can damper good luck for the upcoming year. They don't ask for loans and wear red undergarments as it is believed this color is a ward against misfortune. My recommendation better run to go a buy those red undergarments to make sure we have good fortune in 2015.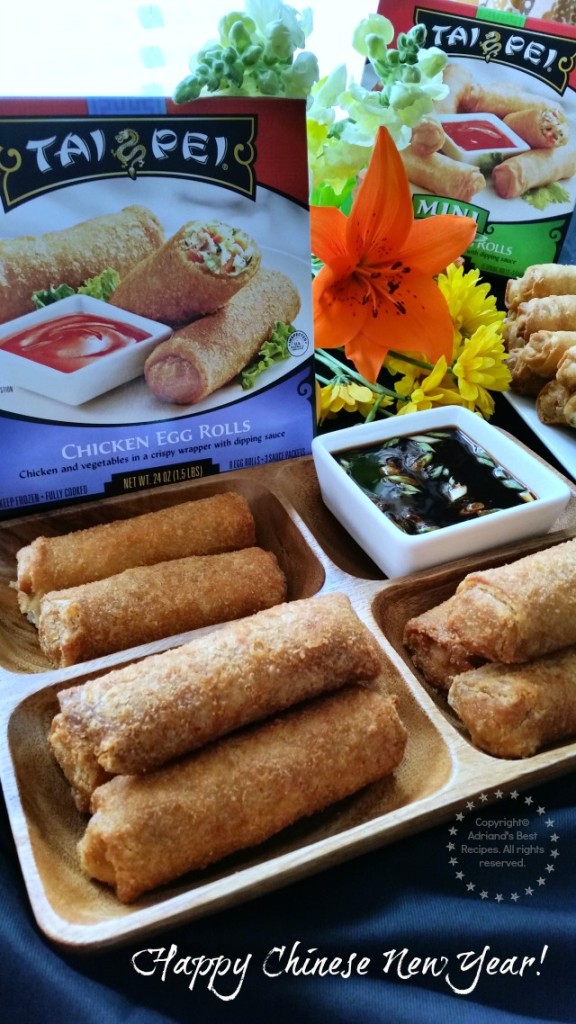 I invite you to introduce your family to other cultures and traditions using food as the conduit. Celebrating Chinese New Year with a perfect appetizer fit for an Asian feast while learning new traditions and culture offers quality time and a new way to enjoy food at the table. And don't forget to check out the New Chinese New Year app on the Tai Pei® Facebook page as well as the Red Envelope tab for a coupon surprise, but hurry before they run out.
May the Chinese New Year be with good fortune!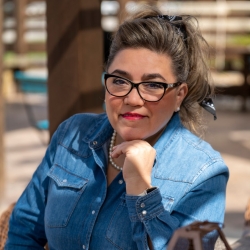 Latest posts by Chef Adriana Martin
(see all)