This post is also available in: Español
This tamal pie recipe is part of a sponsored collaboration with JCPenney and DiMe Media. However, all opinions expressed are my own.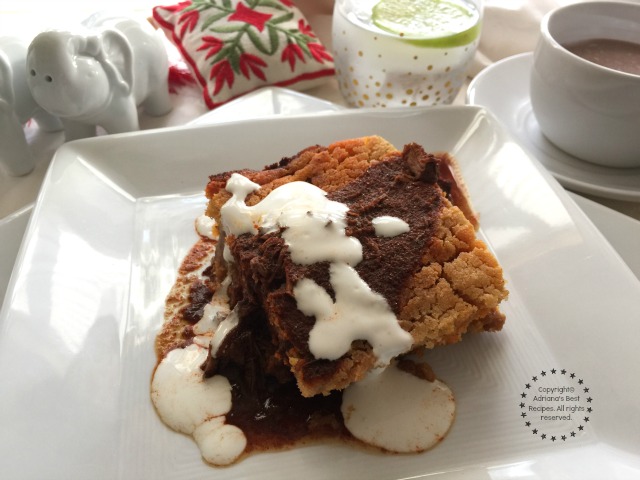 I love tamales but do not want to spend too much time in the kitchen, so I decided to prepare a Tamal Pie recipe for Three Kings Day dinner celebration this upcoming January 6th.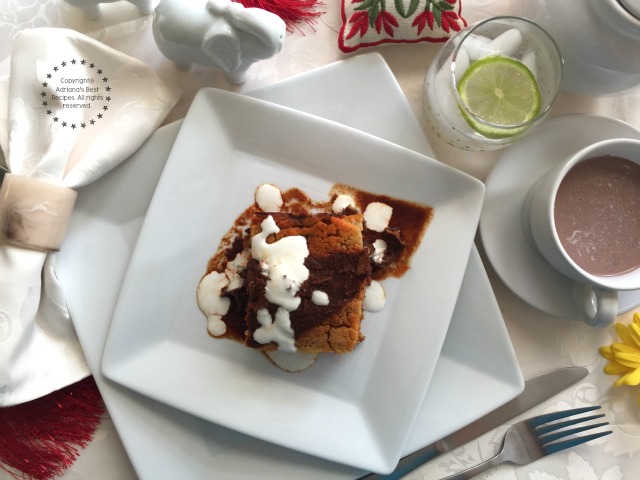 This tamal pie recipe has all my Mexican cuisine flavors and celebrates an important tradition for my Latino culture. The arrival of the Three Kings also referred to as three Wise Men or Magi, who followed a star across the desert for twelve days to Bethlehem to finally meet with Baby Jesus and brought him gifts to welcome the newborn king.
El Día de Reyes, is one of the most significant holiday celebrations in Latin America and Mexico is one of the big festivities that bring the families together to enjoy a piece of Rosca de Reyes, a bread that is part of the inheritance from the Spaniard's whom along with the Christianity they brought the culture and craft of the bread.
For us Latinos in the U.S., this is an important holiday that allows us the opportunity to share our family traditions with our children and grandkids too, and to connect with our roots while enjoying favorite dishes like this Tamal Pie that is a perfect addition to such an important day.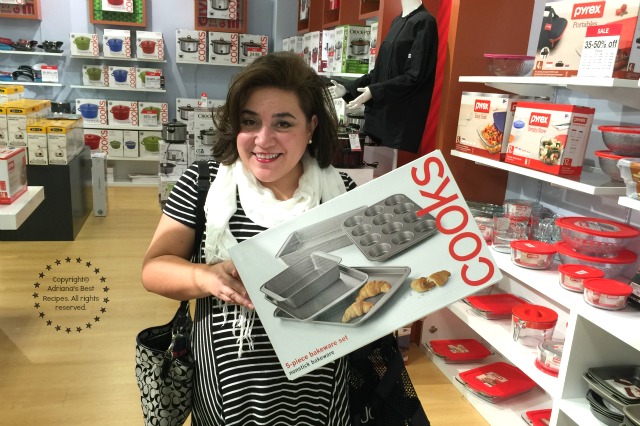 Since I want to make this Three Kings dinner celebration a memorable one, I decided to go shopping with my husband to my neighborhood's JCPenney where I found an array of kitchen gadgets and decor for my dinner table.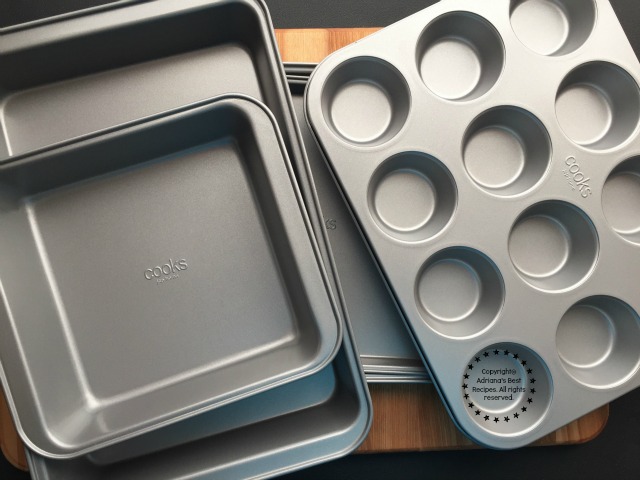 I didn't know, but JCPenney has their kitchen brand called "Cooks" and since I needed bakeware set to replace my old I bought a beautifully crafted Cooks 5 piece Bakeware Set that includes a rectangular baking pan that is perfect for the tamal pie.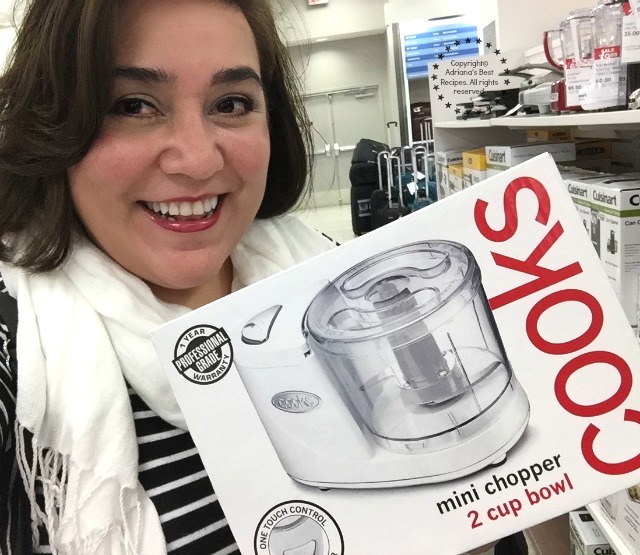 The Cooks line also consists of a convenient device for us home chefs, the Cooks Mini Food Chopper. If you don't have one go and get one, this is my favorite tool for chopping garlic, chiles, cilantro and for making quick sauces.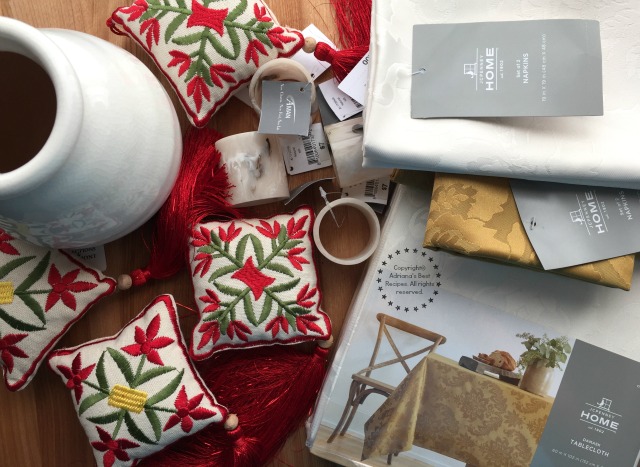 For my table set up, I decided to get the JCPenney Home Florence Damask Tablecloth in white ivory color and added the matching napkins too.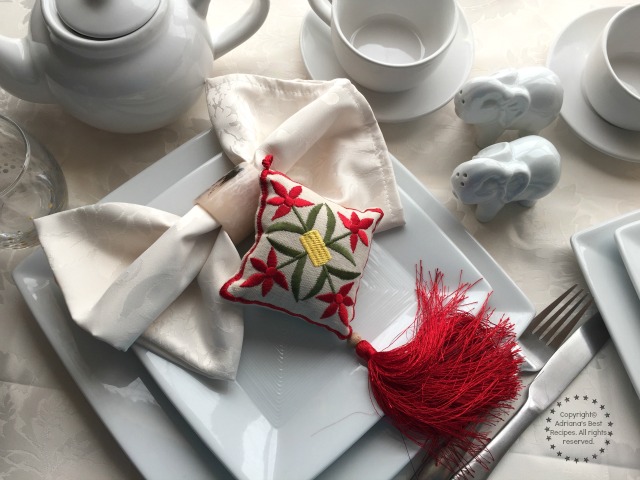 To make it fancier, I purchased napkins rings and added an ornament keepsake for my guests to take home.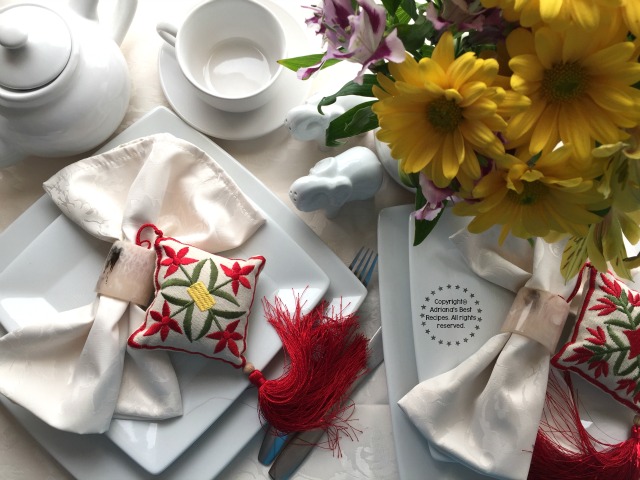 Everyone knows I love fresh flowers, so wanted to get a white flower vase to complement my table set and I found one at JCPenney that goes perfectly with all my selections.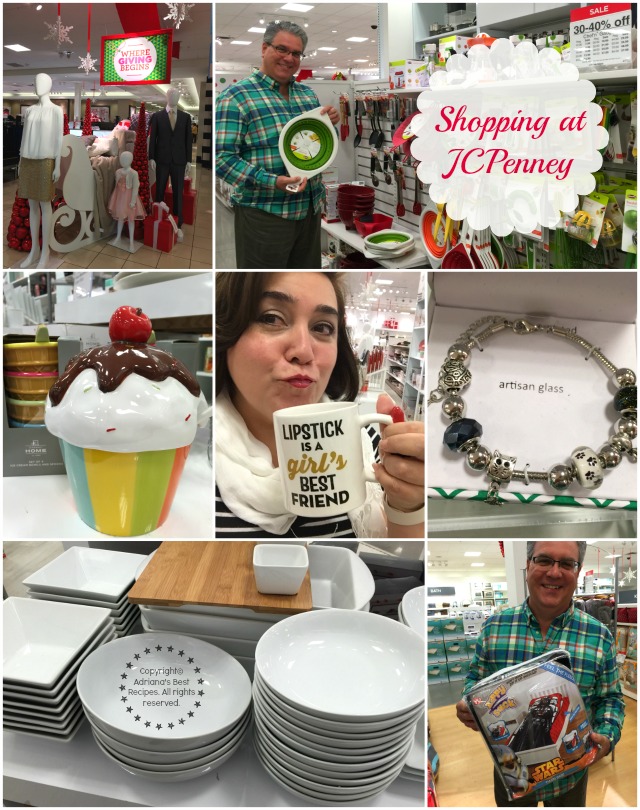 While visiting the store, I found so many great gifts and jewelry for everyone in my list as well as Star Wars merchandise for the children and the kids at heart. There's no doubt that JCPenney is a one-stop shop for Three Kings Day entertaining and for buying gifts for the whole family.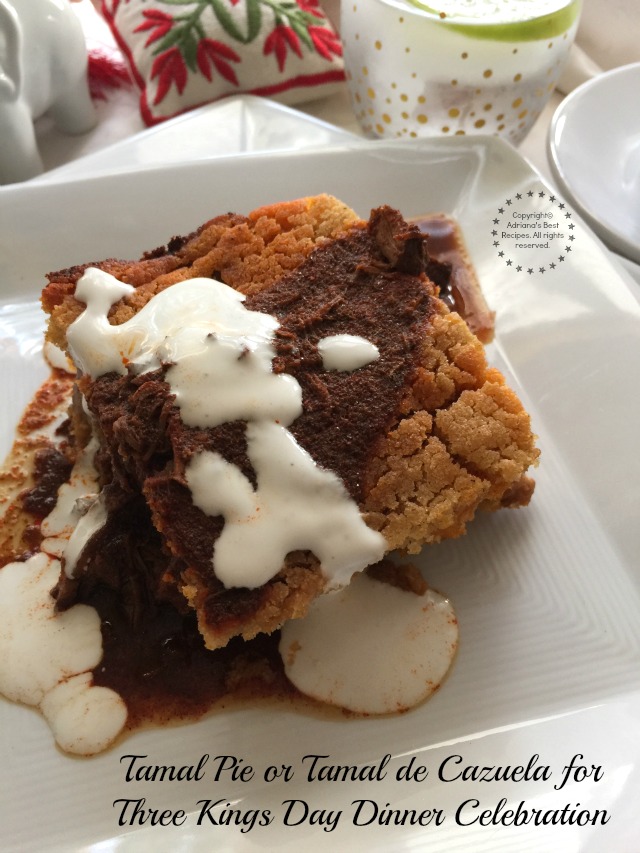 Now, I am ready to celebrate with my family this exceptional day while we enjoy a delicious tamal pie recipe, drink hot chocolate and share with my beloved ones what my culture is all about. Like JCPenney Latino on Facebook, check out their tips on how to make your Día de Los Reyes celebration even more magical: facebook.com/JCPenneyLatino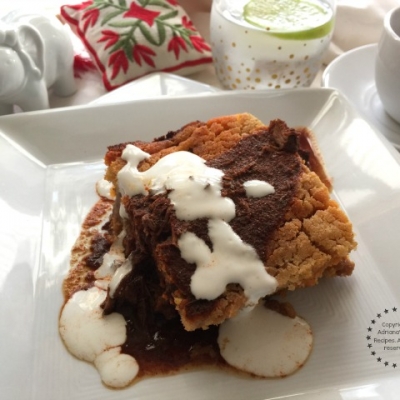 Tamal Pie Recipe for Three Kings Day
I love tamales but do not want to spend too much time in the kitchen, so I decided to prepare a Tamal Pie recipe for Three Kings Day dinner celebration this upcoming January 6th. This Tamal Pie is made with shredded pork, guajillo sauce, and corn masa.
Ingredients
3

cups

of corn masa harina or instant corn masa for tortillas reconstituted with 2 1/2of warm water

1 1/3

cup

of pork lard or vegetable shortening

2

cups

chicken broth

1

teaspoon

of baking powder

1

tablespoon

of salt

1

pound

of pork meat used for stews

1

teaspoon

of cumin

1

teaspoon

of oregano

1

chicken bouillon cube

4

cups

of guajillo sauce

1

cup

of Mexican crema for garnishing
Instructions
On the pressure cooker add the pork and fry with soybean oil, season with cumin, oregano, and chicken bouillon. Add 3 cups of guajillo sauce and cook for 45 minutes.

For making the guajillo sauce, add 2 garlic cloves, 8 guajillo peppers and 1 cup of water to a saucepan and cook until tender. Blend and strain sauce to get a velvety consistency. Cook at low flame and season with cumin and salt to taste.

On a bowl add the instant corn masa for tortillas and combine with 2 1/2 cups of warm water until you get a smooth, soft masa. Using the electric mixer, beat the lard with the baking powder for one or two minutes until reaching a light texture. Continue beating and add the smooth, soft masa on three additions. Then add the broth and season with salt. Test the batter has the appropriate consistency by dropping a dollop of the dough on a glass with cold water. If the dough floats the masa for the tamal is good to go.

Grease the rectangular baking pan and then spoon the tamal batter covering well the bottom of the pan. Then add the pork on guajillo sauce and finish with another layer of the tamal dough.

Turn on the oven to 385 degrees Fahrenheit and bake the tamal for 40-45 minutes until center springs back when pressed lightly and the top is golden brown.

Let the tamal pie stand a few minutes before cutting. Serve on a plate and drizzle with some of the guajillo sauce and Mexican crema.

You can eat with a side of refried beans if desired and paired with Mexican hot chocolate.
Nutrition
Serving:
0
g
Carbohydrates:
0
g
Protein:
0
g
Fat:
0
g
Saturated Fat:
0
g
Polyunsaturated Fat:
0
g
Monounsaturated Fat:
0
g
Trans Fat:
0
g
Cholesterol:
0
mg
Sodium:
0
mg
Potassium:
0
mg
Fiber:
0
g
Sugar:
0
g
Vitamin A:
0
IU
Vitamin C:
0
mg
Calcium:
0
mg
Iron:
0
mg
Products from Amazon.com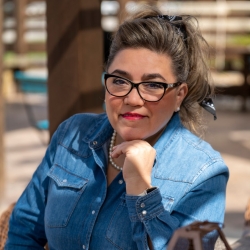 Latest posts by Chef Adriana Martin
(see all)