This is part of a sponsored campaign with Latina Mom Bloggers and the National Pork Board "Sabios del Sabor" Sweepstakes. However, all opinions expressed are my own.
Our latino culture embraces pork and we prepare it in so many ways that is why today I want to share with you few of my favorite pork recipes I have developed in my food blogging journey.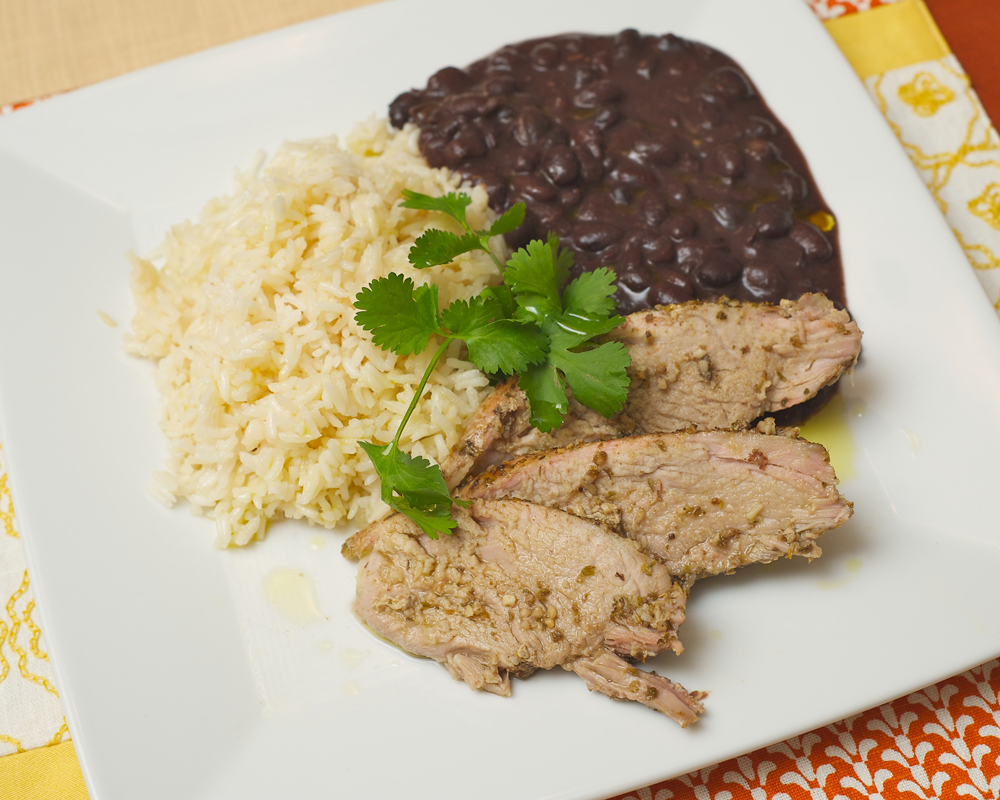 First recipe is the Cuban Style Pork Loin. My husband is from Cuba and a typical dish from his homeland is pernil or cerdo which is cooked typically with direct heat and in Miami in a special grill called "la caja china". I love the lean pork meat so I developed a pork loin using the flavors of Cuba, garlic, lemon, oregano and olive oil. Served with white rice and black beans finished with a drizzle of olive oil. Definitely a winner on my family's list of favorite dishes.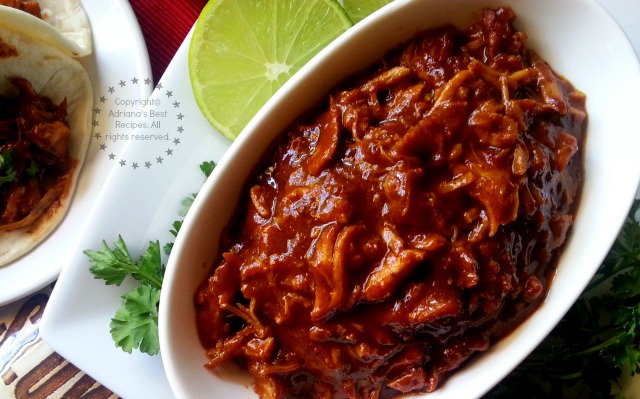 Next on our list of favorite pork recipes the Mexican Red Chile Shredded Pork dish. Great for tacos and entertaining. I have served this dish several times and my guests love it, and I have to be honest I love this dish too!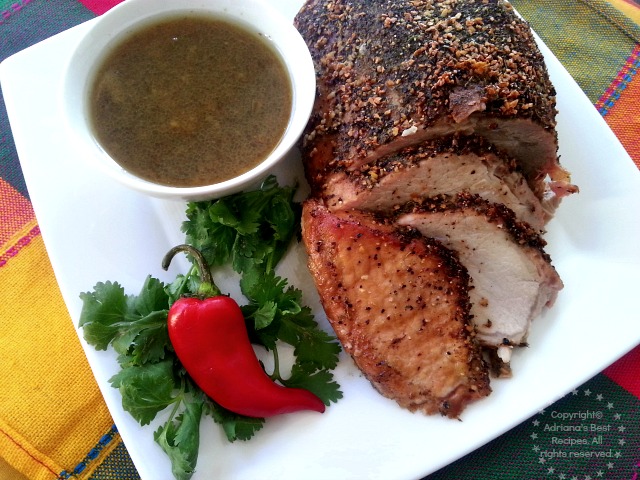 Third on our selection our Beer Pork Roast, so easy to make and so flavorful. Cooking with beer is a great thing, meats get tender and the flavor of the beer creates a wonderful sauce.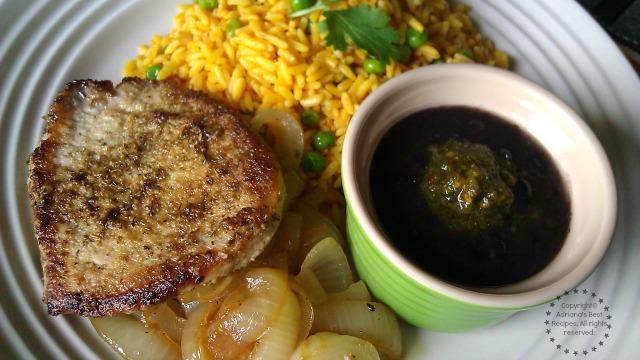 Fourth selection for our favorite pork recipes is the traditional Pork and Yellow Rice another Caribbean favorite incorporating chuletas with oregano, garlic and cumin, a side of sautéed onions and black beans. Totally delicious!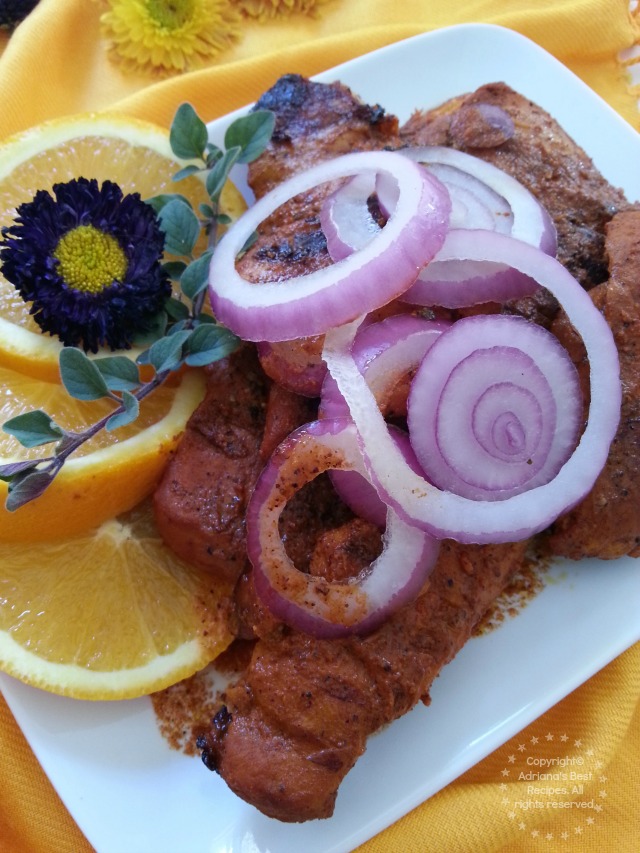 And one of our latest Grilled Pibil Boneless Ribs cooked using the sous vide technique. This dish celebrates the cuisine from Yucatan and it's wonderful flavors.
After sharing all these pork favorites I think I have become a Pork Guru! And if you are a pork lover like me you cannot miss participating in the National Pork Board "Sabios del Sabor" Sweepstakes.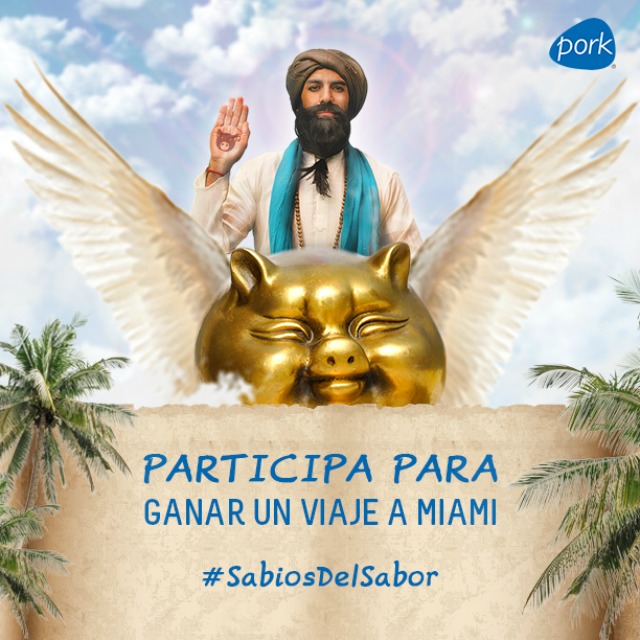 Enter to win a VIP Getaway for two, spa package and tickets to experience a star-studded food festival in Miami! Share your favorite pork dish on Facebook, Twitter or Instagram using #SabiosDelSabor. Visit PorkTeInspira.com/dalailomo for details.