This post is also available in: Español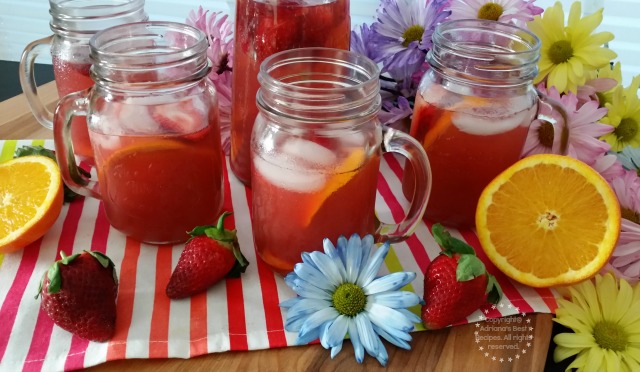 Spring and hot weather are here so I am suggesting to cheer with Strawberry Orange Agua Fresca my latest recipe at Amigas de Comida Kraft. Every year we do strawberry picking with the family, it is a great activity to do with the kids and teach them from where the food comes from.
I particularly love citrus and strawberries from Florida which are two of the main ingredients for this refreshing Strawberry Orange Agua Fresca that is great to serve on a hot day, after gardening, playing at the pool or just because.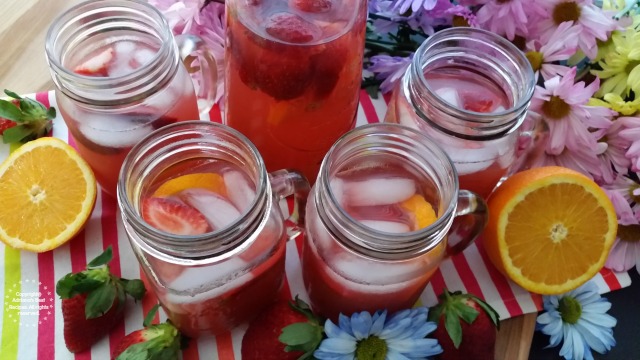 This recipe for strawberry agua fresca is a wonderful idea to prepare with the kids, it is very simple and a great way to welcome them in the kitchen for them to take charge of one of the items in the daily menu. I remember when young my mom gave me the empowerment to prepare the daily agua fresca for us to drink after coming back from school. She allowed me to be creative and pretty much decide the fruits and flavors to use.
I do have good memories of that time, that is why I think that when you cook with your children you also spend quality time together, spark conversation by asking them how their day is going or just make small talk while building memories and preparing delicious food and drinks like this strawberry orange agua fresca brought to you by Comida Kraft.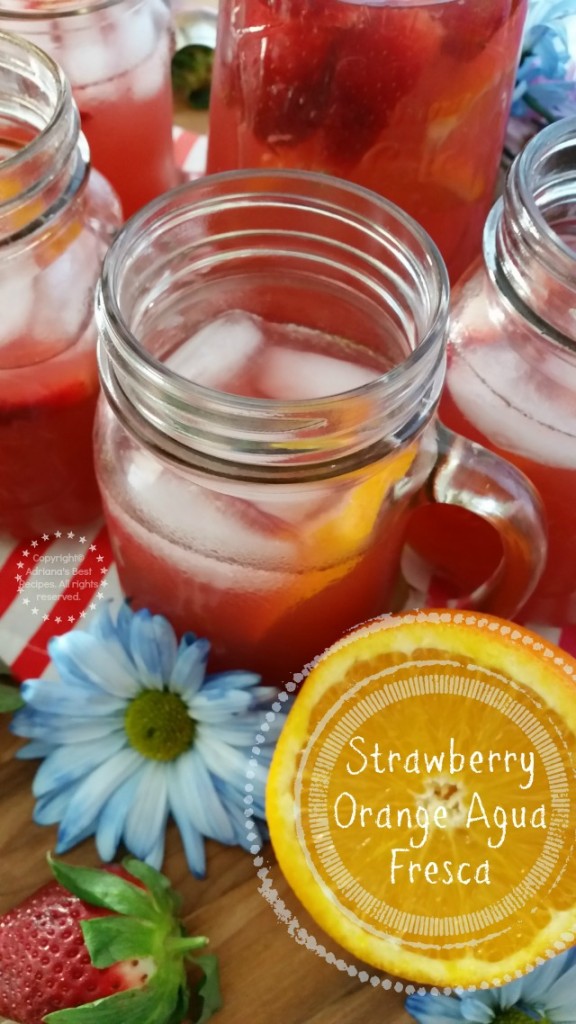 Kraft offers many great products for us to cook quick and delicious recipes year long I invite you to stop by Amigas de Comida Kraft to check all the wonderful ideas my fellow foodie friends have published and also to learn easy recipes that you can cook with the children at home.
Happy Spring!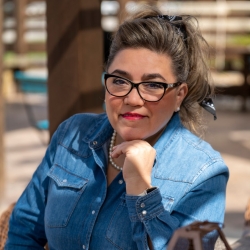 Latest posts by Chef Adriana Martin
(see all)