COPYRIGHT NOTICE
All original content and images in this site are protected and cannot be used for personal and or financial gain nor distributed in any platform without prior approval from the author. Copying, reblogging or "curating" of Adriana's Best Recipes original content and photographs it is strictly prohibited and legal action can be taken if copyright infringement occurs. If interested in doing a feature of Adriana Martin's work, buying images, content or photographs property of Adriana Martin and this site please use the contact form for inquiries. Thanks for respecting this author's work and creativity.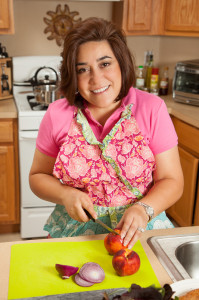 Email: [email protected]
You can follow Adriana on other social media channels:
Twitter: https://twitter.com/ABRecipes
Facebook: https://www.facebook.com/AsBestRecipes/
Google+: https://plus.google.com/u/0/+AdrianaMartin/about
Pinterest: http://pinterest.com/asbestrecipes/
Instagram: http://instagram.com/adrianasbestrecipes
YouTube: http://www.youtube.com/user/adrianasbestrecipes/videos
Adriana Martin complies with FTC disclosure rules and supports WOMMA marketing guidelines. Transparency is everything. 
For media kit inquiries or more detailed information please fill out this form: