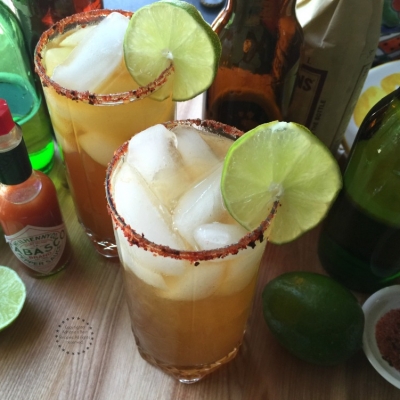 Michelada Cocktail
The Michelada cocktail is very popular in Mexico. The name Michelada is equal to say "My Beer, My Way". This beer cocktail has a lot of personality, cheers!
Using half of a lime wet the rim of the glass and then dust with the chamoy powder

Add ice to two tall glasses, then add equal parts of lime juice, Worcestershire sauce, TABASCO® original red sauce.

Finally pour the beer of yoru choice and enjoy!