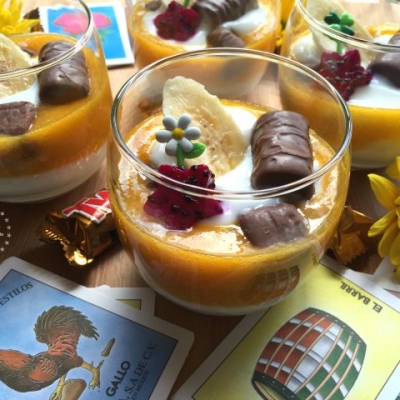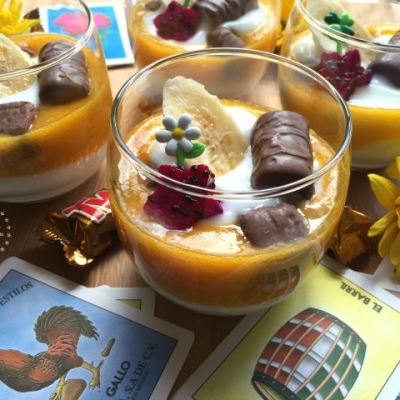 Tropical Parfait for la Merienda
This tropical parfait has the perfect balance between the creaminess of the yogurt and the flavors of the fresh fruit combined with the Fun Size TWIX® candy
Parfaits are prepared by layering each ingredient, so you will start by adding the vanilla yogurt.

Then a slice of a banana, pour some fresh mango puree, add three pieces of TWIX® Minis Candies.

Add another teaspoon of vanilla yogurt and another banana slice.

Top with one piece of Fun Size TWIX® per serving and finish with a decorative pin and a pitaya star.