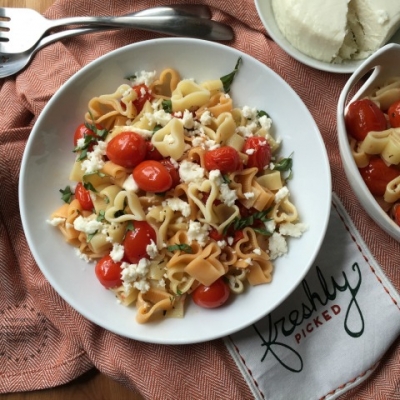 Tomato Love Pasta
Tomato Love Pasta, a recipe that will conquer your taste buds with the delicious flavor of fresh tomatoes!
Clean the grape tomatoes with running water and place in a baking pan. Add the julienned garlic and the olive oil.

Season the tomatoes with the condiments on the list and roast in the oven for 10 minutes

Bring the water to a boil, add the salt and pour the heart shaped pasta. Cook the pasta for 5-7 minutes, until al dente. When done strain the pasta and temper with cold water.

Add the roasted tomatoes with garlic and combine with the pasta.

Serve the pasta and garnish with crumbled queso fresco and fresh basil.