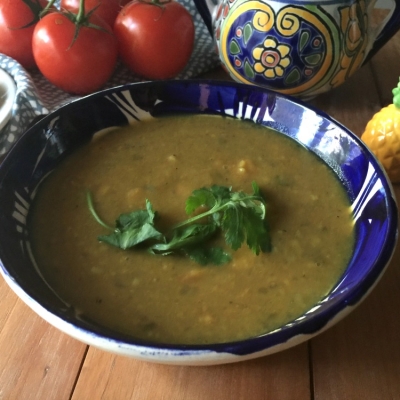 Turmeric Fava Beans Soup
The turmeric fava beans soup is a chunky tasty dish that is perfect for winter. This recipe is very easy to make and requires a pressure cooker or a dutch oven.
Clean the fava beans with running water and chop the onion and the garlic.

In the pressure cooker fry the cumin and the turmeric with clarified butter or ghee. Then add the onions and the garlic and saute.

Chop the tomato and add to the pot. Then add the fava beans and the vegetable stock. Season with chicken bouillon and fresh cilantro.

Close the pot and cook the fava beans for 45 minutes until tender.

Serve the turmeric fava beans soup hot and pair with bread or toasted croutons.