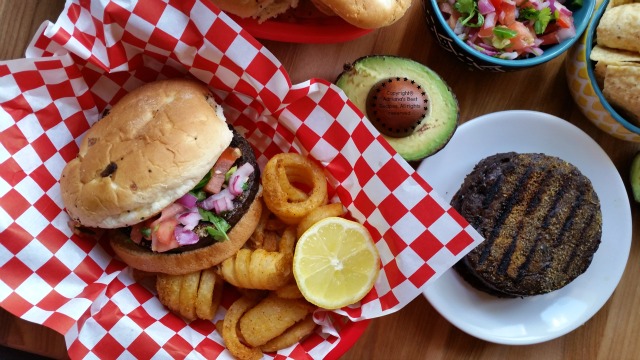 Black Bean Burgers with Pico de Gallo
Looking for new options I found Black Bean Burgers available at the supermarket and I thought this would be a wonderful vegetarian dish to offer for the first Friday of lent which is today. Black Bean Burgers are a very tasty replacement to beef burgers during lent. These are very easy to make as they come ready to grill. You just need to prepare the garnishes, which in this case I made salsa pico de gallo that gives a fresh twist to relish and makes the burger so delightful.
Season the black bean burgers with ground garlic, black pepper and cumin

Add soybean oil to a grilling skillet and grill the black bean burgers on both sides

Prepare the pico de gallo and mash the avocado

Assembly the black bean burgers using onion hamburger buns, add one grilled black bean burger

Garnish the burger with pico de gallo and avocado mash
I am serving the black bean burgers with a side of curly fries but you can replace this side with fresh salad or a cup of soup.