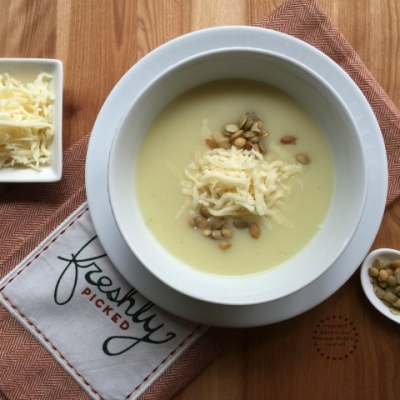 Chayote Cream Soup
Chayote Cream Soup with cheese and roasted pepitas is our suggestion for this lent Friday. Chayote is a vegetable from the cucurbitaceae family same as melons, cucumbers and squash.
Prep the chayotes and cook with 6 cups of water on a deep soup pan for about 20 minutes until tender

When the chayotes are fully cooked drop them inside the blender along with 2 or 3 cups of the water used for cooking them and the butter.

Pour this preparation back to the soup pan, add another cup of the water used for cooking the chayotes, season with salt and pepper to taste and let it simmer.

Serve hot and garnish with grated cheese and toasted pepitas.