This post is also available in: Español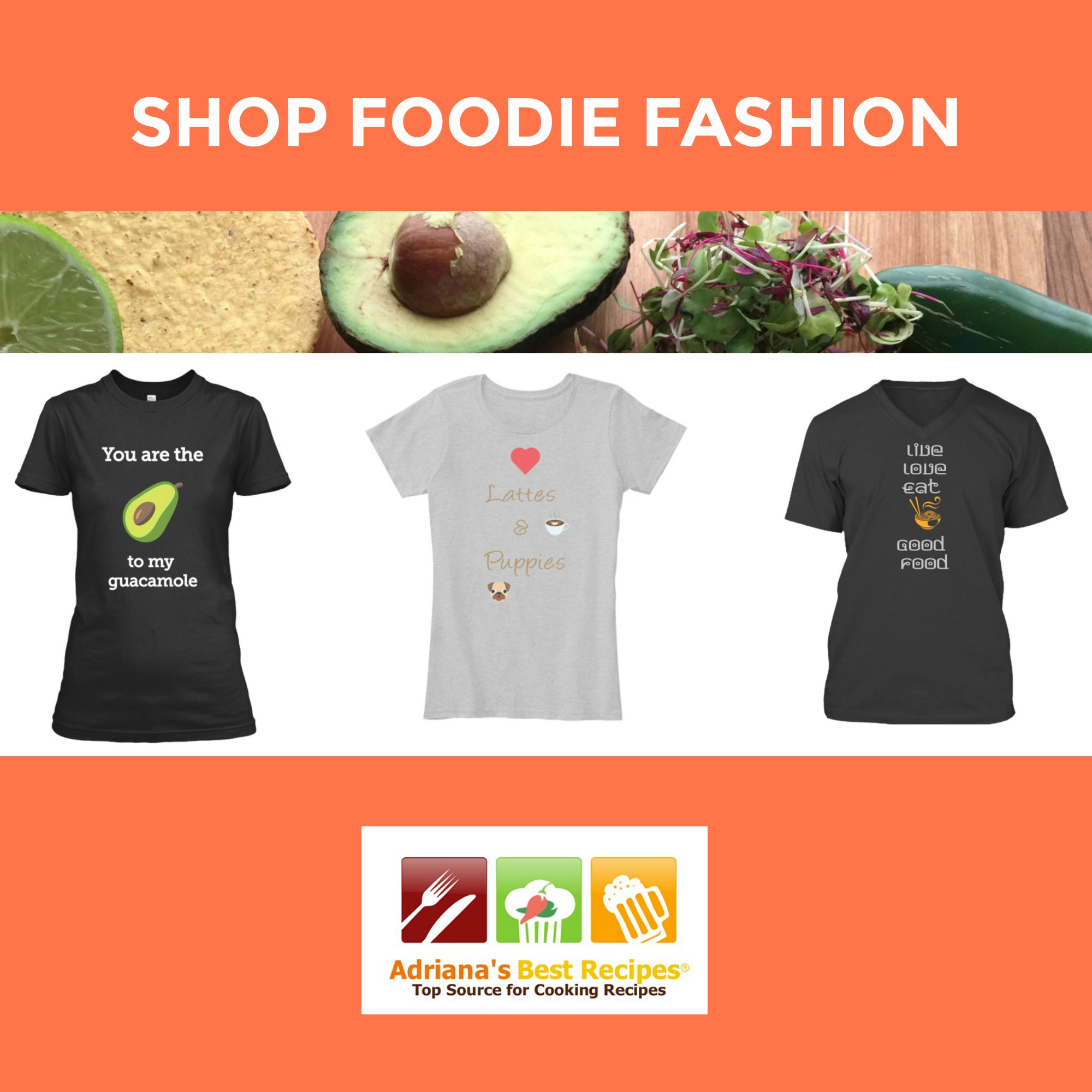 Now you can shop for foodie fashion here at Adriana's Best Recipes. We love custom-made tees and accessories that have a food theme and thought would be wonderful to open our own online store to share some of our creations with all our followers and foodie friends.

That is why today we are launching our Foodie Fashion online shop. You can find a variety of collections designed with the foodie in mind. Same and many of our readers we are not only taco experts but avocado lovers and connoisseurs. Meet our "Avocado Lover" collection because why not confess "You are the Avocado to my Guacamole".

For the salsa and chips fans, we created our "Let's Salsa and Chips Together" perfect to dance around and pair with some margaritas plus fiesta time. This is a fun design that comes in various cheerful colors. We latinos like spice and color in our lives so we tried to bring that flair to this new tees.

Many of you know I love my dog Bella and drinking coffee. I can imagine there are few of you that share that same love for lattes and fury BFFs. This collection called "Love Lattes and Puppies" is for all the ladies that enjoy special time with their doggie BFFs and adore good coffee, pugs and pink. This collection includes a tote to bring along in those long park walks to carry all the doggie essentials.

And for the quintessential foodie and chef at heart we dedicate the collection "Live Love Eat". Because all of us that are passionate about what we eat we want to enjoy only good food. And when traveling we also want to be comfy so this tees and sweatshirt are perfect when embarking on all those foodie adventures visiting special spots and restaurants.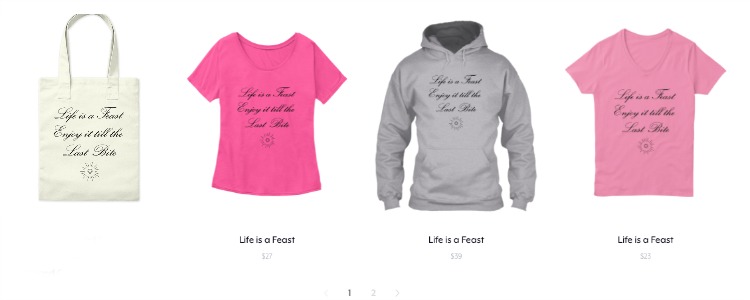 I am a romantic, must confess so for those that enjoy life and live to the fullest why not considering buying a statement tee that celebrates life. Enjoy the "Life is a Feast" collection. With a romantic look and fun pink options among other nice colors for all the ladies that enjoy La Vie en Rose and good rosé wine.
Hoping you love our new foodie fashion products and order soon. We do appreciate and value your patronage.
Happy shopping!