This post is also available in: Español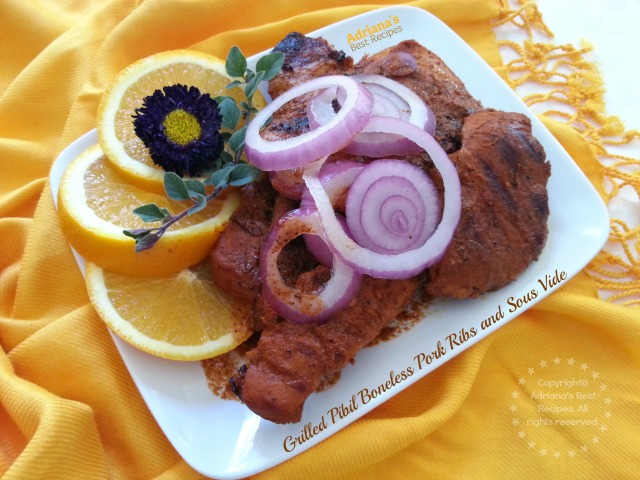 "Disclosure: The equipment used to create this recipe has been provided by SousVide Supreme."
The flavors of the Yucatan cuisine are one of my favorites and I truly believe that a good pibil boneless pork ribs dish could be served at any special occasion and during the holidays. Typically boneless pork ribs are difficult to prepare since those can get dry pretty fast and if not cooked properly can be tough to eat, yet when using the sous vide technique the results are outstanding. You get soft and flavorful meat that melts in your mouth. That is why today I am sharing a very special recipe that will be joining my holiday table this Christmas time, I invite you to try my recipe for Grilled Pibil Boneless Pork Ribs cooked on SousVide Supreme.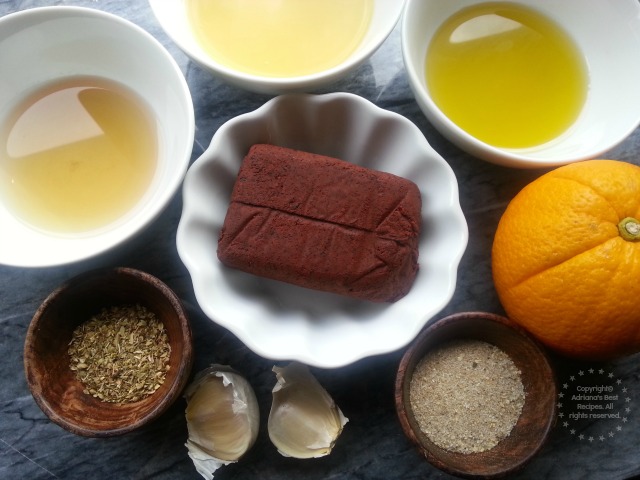 INGREDIENTS
2 ounces of achiote paste
1 tablespoon of Mexican oregano
1 tablespoon of sazon with cumin, pepper and salt
1 cup of orange juice
1/2 cup of apple cider vinegar
2 garlic cloves chopped
1/2 cup of olive oil
1 pound of boneless pork ribs
1/2 purple onion cut in rounds
1 orange cut in rounds
Preparation time: 24-48 hours. Serves 6 guests. Cost is less than $4.00 per serving. You will need A Sous Vide or water oven, measuring cups and spoons, plastic bags intended for sous vide cooking and a vacuum sealer.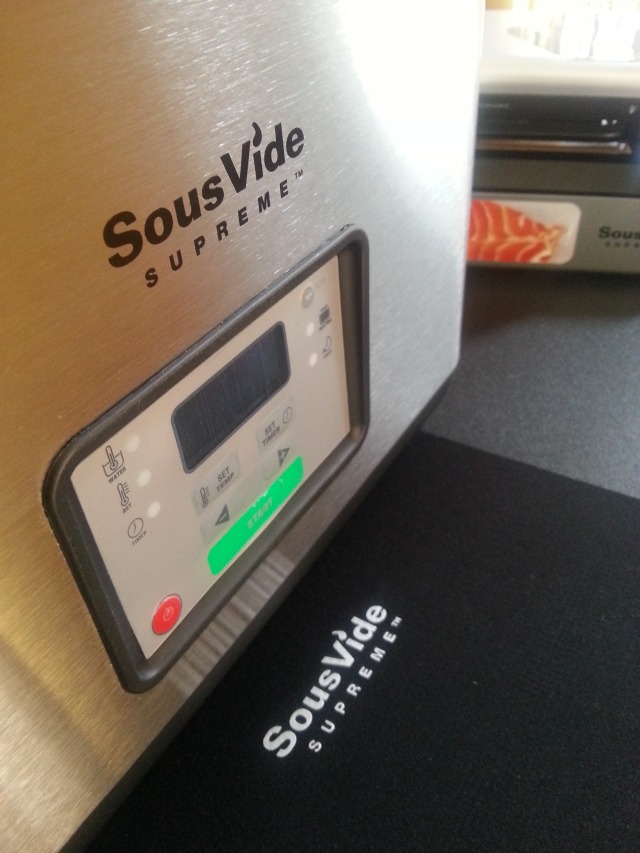 Start by filling  up your sous vide with water and set at a temperature at 149F/65 C. To prepare the Grilled Pibil Boneless Pork Ribs we need to start making the pibil marinade. Use a bowl and add the achiote paste, the oregano, the sazon condiment and the orange juice. Using a fork dissolve the achiote paste with the orange juice and the spices and then add the vinegar. Combine well and set aside.
Take your boneless ribs and place them inside the plastic bag, pour the pibil marinade you just made and then add the olive oil and the chopped garlic. Try to cover well all the pork ribs and then seal using the vacuum sealer. Place the bag inside the sous vide preferably using the rack and cook for 24 hours until tender. When ready cut the bag and using a grilling pan grill on both sides until getting the grilling marks. Warm the pibil sauce and add to the dish. Serve family style and decorate with purple onion and orange rounds. You can pair this dish with spicy pickled pineapple that goes perfect with the flavor profile of the pork and the pibil.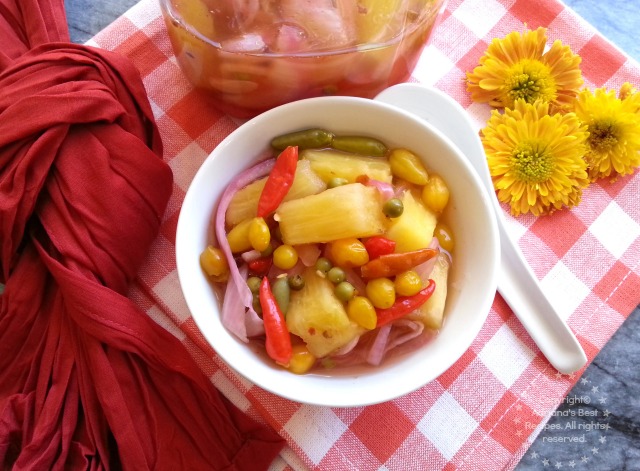 Boneless pork ribs are inexpensive and could become part of a fancy dinner since guest won't need to eat the ribs with their hands. This dish takes time to cook yet the wait is worth it because the pork is tender and so flavorful. The sous vide technique in my opinion is wonderful for cooking tough meats and pork. If you like the slow cooker you will love the SousVide Supreme.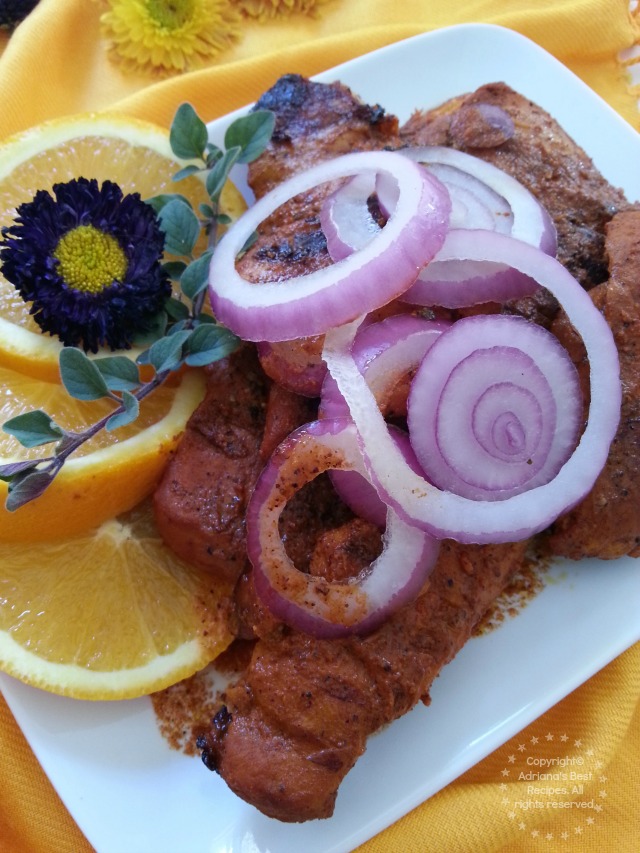 You can plan many meals and cook all at the same time then you will be dining chef quality meals at home in no time. Try my Grilled Pibil Boneless Pork Ribs recipe for Christmas or New Years celebrations you will surprise your guest with something delicious and different.
Enjoy!