This post is also available in: Español
Media kit for Adriana's Best Recipes, your top source for cooking recipes, foodie travels, wine, cocktails, pet fun and latino culture.
Site live date 
June 27, 2011
URL
English: http://adrianasbestrecipes.com/
Spanish: http://adrianasbestrecipes.com/es/
Description
In Adriana's Best Recipes you will find original content including recipe development, family stories, food inspirations, special events, foodie travels and product reviews that are relevant to Adriana's Best Recipes brand. Blog reaches consumers in the United States, Latin America, and Europe. Consumers following this site are bi-cultural adults, moms, and individuals interested in food and its preparation.  A vast percentage of visitors that engage with Adriana's Best Recipes are females, have children and are college educated. This blog is bilingual, this is articles are published in English and in Spanish.
About the Author
Adriana Martin is a Latina writer who is specialized in recipe development using fresh and seasonal ingredients. The inspiration behind her recipes is based in the culinary culture of Mexico and influenced by the Mediterranean cuisine and grilling, which is one of her passions. She's the resident chef at adrianasbestrecipes.com a bilingual recipe site and other prestigious publications that publish her work. LATISM has recognized Adriana as the Top 100 most influential latina blogger due to her contributions to the blogosphere, influence in social media and involvement with the community helping raising awareness about child hunger in the Orlando area. In 2015 Adriana became a published author with the ebook: DON'T FALL DOWN THE Rabbit Hole sharing tips for Twitter users. Adriana was the winner of this year's Tecla Award for best food creator. She describes herself as a home chef, wife, friend, step mom, grandmother, and an animal lover.
Collaborations
Adriana Martin participated with the Sears' Grilling is Happiness campaign for five consecutive seasons developing grilling recipes and generating great social media engagement via different social media channels.
She participated alongside celebrity chefs and lifestyle experts like Ty Pennington and Sandra Lee.
Campaign ended in 2014 yet she expects to collaborate with Sears in another opportunity.
Embracing her Latino heritage and love for food Adriana collaborates with Que Rica Vida campaign sponsored by General Mills developing recipes for this brand since 2012 until present.
On 2013 Adriana joined Telemundo's Hola Ciudad, a latino portal for news reaching Latino families living in the United States.
There she publishes mostly Mexican Cuisine inspired recipes in Spanish.
On November 1, 2013 Adriana joined Ricky Martin's Piccolo Universe an online resource dedicated to provide relevant content and build a community to inspire parents and caregivers to share their journey in raising happy kids.
On December 1, 2013, Adriana joined Mama y Familia  a Latino lifestyle site for women.
In this site she has published easy recipes for busy moms to help them get inspired to cook at home.
Last May 2014 Adriana was invited to join Amigas de Comida Kraft where she publishes recipes using the beloved Kraft products combined with her love of food and her Latino flavors.
In addition Adriana is active member at Social Fabric a Collective Bias community working with several marketing studies for leading brands and products. She also belongs to influential blogger networks such as PopSugar Food, DailyBuzz, Latina Mom Bloggers now DiMe Media and Latina Bloggers Connect.
Published work at Que Rica Vida Magazine
See online version here: Que Rica Vida Magazine Easter issue, April 2013
See online version here: Que Rica Vida Magazine Easter issue, April 2014
See online version here: Que Rica Vida Magazine September issue for Hispanic Heritage Month, September 2014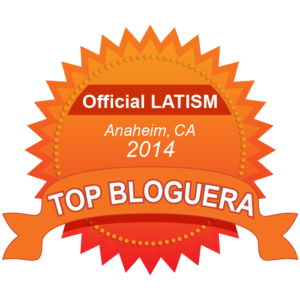 Recent Accomplishments
Adriana Martin became a published author on October 2015 with the book titled: Don't Fall Down The Rabbit Hole,The Blogger's Playbook. The 440 page Blogger's Playbook where she provides expert advice how to use Twitter.
Features and Recognitions
Adriana Martin  has been a featured food blogger on TBO.com since 2012.
NBC Latino also recognized Adriana's Best Recipes in their "Food Blogs We Love" series last May 2013.
Adriana Martin was recognized by Latinos In Tech Innovation And Social Media known as LATISM as Top Bloguera in 2014.
Community Involvement
Adriana in her commitment to the community she has been supporting locally in Orlando the organizations Give Kids the World, Coalition for the Homeless, Second Harvest and No Kid Hungry via fundraising on Adriana's Best Recipes, articles, economic and in-kind donations.
Social Media Channels
Twitter: https://twitter.com/ABRecipes
Facebook: https://www.facebook.com/AsBestRecipes
Google+: https://plus.google.com/u/0/+AdrianaMartin
Pinterest: http://pinterest.com/asbestrecipes/
Instagram: http://instagram.com/adrianasbestrecipes
YouTube: http://www.youtube.com/user/adrianasbestrecipes/
Triberr: http://triberr.com/adrianamartin
COPYRIGHT NOTICE
All original content and images in this site are protected and cannot be used for personal and or financial gain nor distributed in any platform without prior approval from the author. Copying, reblogging or "curating" of Adriana's Best Recipes original content and photographs it is strictly prohibited and legal action can be taken if copyright infringement occurs. If interested in doing a feature of Adriana Martin's work, buying images, content or photographs property of Adriana Martin and this site please use the contact form for inquiries. Thanks for respecting this author's work and creativity.